Searching for Spring Break Ideas?
Ideas for Spring Break 2019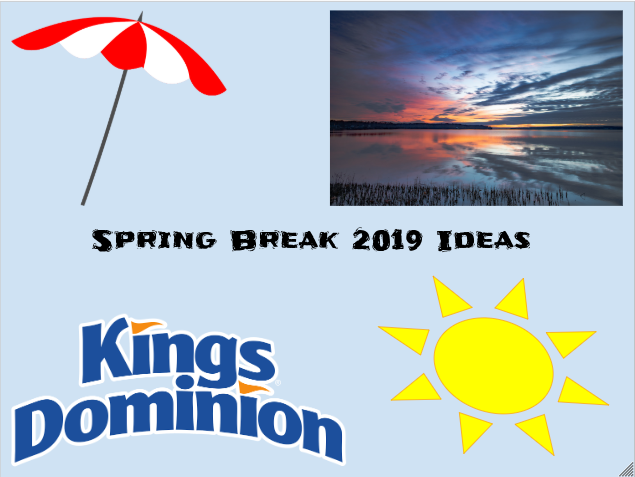 As each day brings students closer to Spring Break, some students wonder what to do during their time away from school. Some may choose to travel to exotic destinations, like the Caribbean, Puerto Rico, and Hawaii, while others may choose to stay closer to home. Virginia has many amazing places to visit, whether you wish to seek thrills at an amusement park, try a new restaurant,  or simply spend time with friends and family. Midlo Scoop has ten suggestions for Spring Break.