Midlo Students Show Love of Latin
Virginia Junior Classical League Convention
On November 18 and 19, 2018, twenty-nine Latin Club students joined their sponsor Mrs. Amy Petersen, as they attended the annual Virginia Junior Classical League Convention, also known as the VJCL or Latin Convention, at the Greater Richmond Convention Center. Students from all over Virginia came together for the two-day convention. The Midlothian Latin Club is heavily student-run, with occasional aid from Mrs. Petersen. The VJCL held a canned food drive. alongside an overnight competition, in which all chapters were encouraged to bring canned food items that would be turned into points for their group. All canned food items were then donated to a local food bank. The VJCL also held a coin war, which meant that every cent in coins counted as one positive point towards their group, while every cent in bills counted as one negative point. The losing group performed a silly act on stage. The chosen charity of the officers with the most points received all of the money brought from the coin war. 
The first day of the convention, Saturday, November 18th, started with registration that lasted from 8:00 AM to 9:30 AM. After each group checked in, they participated in the spirit contest from 9:45 AM to 10:00 AM. Immediately following the spirit contest, students attended the Salvete Assembly until 11:00 AM, which included a "call to order" by VJCL President Daniel Fischer and keynote speaker Nikki Carroll from the Trinity Episcopal School. While other small events happened simultaneously, lunch transpired from 11:15 AM to 1:30 PM. During lunch, students interacted with other teens from all over Virginia. After a short break around 2:00 PM, Ludi Frivoli began, which was when all of the different groups held an interactive games. Midlo's Latin Club held the Roman ball game, Trigon. Latin 3 student Niral Saravanan shares, "The Harry Potter section was really cool! We got to learn about magic in ancient Rome and how that combines with Harry Potter." From 2:30 PM to 4:00 PM, the lower division enjoyed a costume contest, followed by the Roman banquet, during which everyone dressed in togas and enjoyed the Latin-based foods that served.
After the banquet, everyone enjoyed storytelling, followed by dance and karaoke in the Grand Ballroom. Later during the VSCL reception, high school seniors met Virginia Senior Classical League officers, learning the details of  VSCL and its requirements.
Bright and early on Monday morning, students returned to the convention center to attend the Midvete Assembly, during which all VJCL officer candidates gave speeches, trying to convince those in attendance to vote for them as the new VJCL officers for 2019. After a creative and graphic art awards ceremony, a college fair, and an academic decathlon, students rushed to the exhibit hall lobby to vote.  Finally, from 12:30 PM to 2:30 PM, the academic awards ceremony took place in the amphitheater as well as the last spirit contest for the large delegations.
On his first Latin Convention, Latin 1 student Connor Bingham commented, "Everything went wonderful!" Mrs. Petersen added, "The thing that I am most proud of is seeing the students really stretch themselves and grow and seeing how welcoming they were with other people, wanting and making new friends. They made it all really easy and fun to be their sponsor."
Midlo Latin Club Awards:
Latin Club Events – 1st Place for club size and variety of club activities
Latin Promotional Items – 2nd Place for Midlo Latin Chromebook Stickers
Newsletter, the creation of Kyle Kuennen – 3rd Place
Publicity – 2nd Place for Midlo Latin Club articles about Latin Club events in the Midlo Scoop
Scrapbook, the creation of Mackenzie Jenkins – 6th Place
Social Media – 1st Place for Lauren Wilkinson's Instagram posts
Student Awards:
Julia Beck – 1st Children's Book, 2nd Colored Pencil, 7th Costume
Taylor Bennett – 5th Dramatic Interpretation, 9th Storytelling
Connor Bingham – 10th Modern Myth
Josue Candelaria – 8th Costume
Nora Carlucci – 4th English Oratory
Chandler Dodge – 6th Costume
Paige Dudley – 1st English Oratory
Patrick Francis – 4th Costume
Braden Haynes – 1st Photographic Group, 3rd Photo
Emanuele Hoo-Fatt – 6th Costume, 6th Mixed Media, 7th Painting
Hannah Jens – 5th English Oratory, 7th Modern Myth, 7th Geography
Kyle Kuennen – 1st Chart, 1st Photo
Alex Murias – 2nd Cartoon, 3rd English Oratory
Ashley Murias – 4th Map
Devon Patrick – 4th Photographic Group, 10th Costume
Da-Lan Pham – 2nd Children's Book
Britney Price – 3rd Map
Nicole Quiram – 2nd Photographic Group, 3rd Ornament, 3rd Storytelling
Abby Russo – 4th Storytelling, 5th Photographic Group
Niral Saravanan – 1st Colored Pencil, 1st Couples Costume
Garrett Schwan – 2nd Photo, 3rd Costume
Rhys Schwan – 4th Photo, 5th Costume
Savannah Stone – 5th Large Model, 8th Jewelry
Lauren Wilkinson – 1st Couples Costume, 2nd Textiles
About the Contributors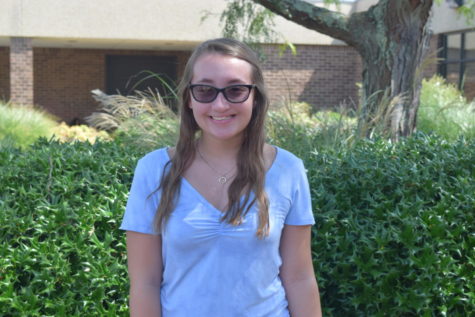 Sarah Moskovitz, Midlo Scoop Staff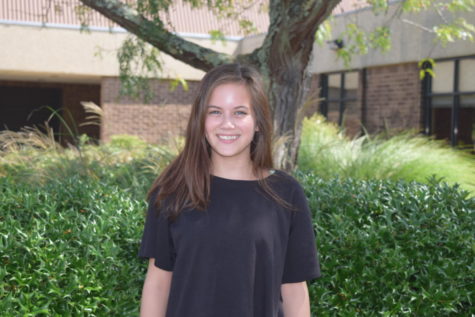 Caitlin Woods, Midlo Scoop Staff