Boys Volleyball Faces Petersburg in Playoffs
Midlothian Boys Volleyball Plays Petersburg in First Round of the Playoffs
On October 30, 2018, the Trojan Boys Volleyball team started the first game of the playoffs at home with a bang against Petersburg. The Trojans came out strong for the first set, with senior Sammy Varela delivering three ace serves in a row. Middle hitters senior Lucas Chazo and junior Carson Parrish set up an unbreakable offense with hits going straight down the line on Petersburg's side of the court. The team kept scoring points back to back with hard working defense to keep the ball in play. Petersburg fought until the end of the set; however, Midlothian gained the first set win with a score of 25-10.
Winning the first set fired up Midlo, which started the second set with strong defense against Petersburg's powerful serves. Junior Ethan Smith earned several points for the team from hits from the back court. Senior Cody Cantrell made a perfect pass from the back of the court, allowing Midlo to win the point of the rally, setting up a perfect offense. After keeping a strong defense throughout the first and second set, even though Petersburg tipped balls short, the Trojans took another set victory by a score of 25-14.
With two wins already in lock, the Trojans moved on to the third set of the game, which if won, would result in a victory for Midlothian. Not going down without a fight, Petersburg continued to keep a close, tight game with the Trojans. At the start of the set, Petersburg had the lead, but the Trojans fought hard to get back on top. After scoring points back and forth, junior Grant Wajciechowski put an end to the rally by scoring 4 points with his ace serves. To end the set with a bang, junior Zach Moreau scored the game-winning point with a fast middle hit, causing the Trojans to end the set with a  score of 25-18.
After winning all three sets of the first playoff game of the season, the boys celebrated to move further through playoffs. On November 1, 2018, the team traveled to Patrick Henry High School for their second game in the Regional Tournament. Pumped up after their last victory, Midlo came out strong with new game plays and tactics to prepare for the nail biter. After a hard-fought game, the boys fell 3 sets to none against the Patrick Henry Patriots.
About the Contributors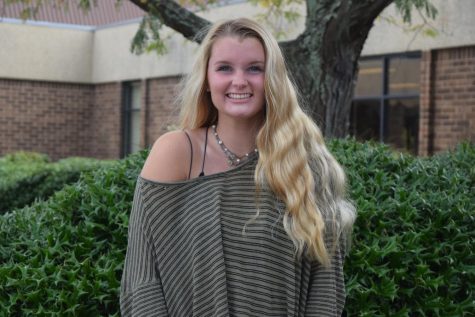 Cara Hahn, Midlo Scoop Staff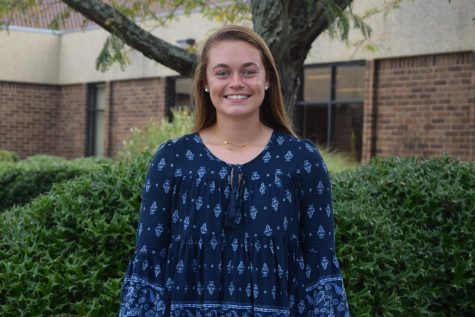 Erin Junkmann, Sports Editor
Erin Junkmann, Class of 2020