Setting Up a Win for Senior Night
Boys Volleyball Senior Night vs. Cosby
As the seasons begin to change, many seniors' high school athletic careers come to a close. On October 15, 2018, the Midlothian High School Boys Varsity Volleyball Team hosted the Cosby Titans on Senior Night, honoring the players graduating this year for their hard work, both on and off the court. This year, the team will said goodbye to Sammy Varela, Lucas Chazo, Jack Steele, Casey Branin, Ross Williams, Smith McGuire, Michael Rowe, and Cody Cantrell, as well as managers Ellie Raimist and Tori Bullis.  Before the beginning of the match, junior Ryan Monahan read a brief summary about the seniors, as they walked out onto the court, escorted by their parents, for the last time in a Midlothian uniforms.
Once each senior was recognized, the team geared up for an intense match against the Titans. While currently being undefeated by Cosby, the Trojans rallied together in hopes of achieving yet another win. The start of the match was a close, tight race to 25 points. Both teams earned multiple points off of hits and utilized various techniques to score. However, the Midlothian boys went on a hot streak, racking up many points off of hits. Junior Carson Parrish dominated the net by obtaining hits and blocks back-to-back. The set finished 25-23 for Midlothian, making the upcoming second set crucial for outcome of the match.  
Winning the first set fired up Midlo, going into the crucial second set with a boost of confidence. The set started with a powerful, outside line hit by senior Jack Steele and junior Joseph Chung working hard on defense and covering the entire court. The teams kept a close set, with leads switching back and forth, and each having one rally after the other for a point. Junior Ethan Smith came out strong with back row attacks that obtained kills and strong defense. Cosby looked to push ahead, but junior Carson Parrish changed that with powerful middle hits. Coming to a close finish, the Titans started to fall against an intense Trojan offense, which claimed the set with a nail biting 25-20. The Midlothian boys prepared to come out to the third set with more excitement than ever, hoping to claim a 3-0 victory.
With two wins under their belts, the team geared up for an intense and vital third set, which would determine the outcome of the match, if won by Midlothian.  With the starting serve, senior Sammy Varela initiated the set with a bang. By earning several points off of hits, the Midlothian boys gained a quick lead on Cosby, but the Cosby boys came back to even out the set.  As the Trojans quickly regained the ball, senior Michael Rowe lined up to serve, earning an ace, or an immediate point off of his serve, which fired up the team. The Trojans won the third set 25-22, claiming a three set to none victory over Cosby on Senior Night.  After an emotional night, junior Ryan Monahan exclaims, "I hope the seniors have successful futures, but I wish I could play with them for one more year."
About the Writers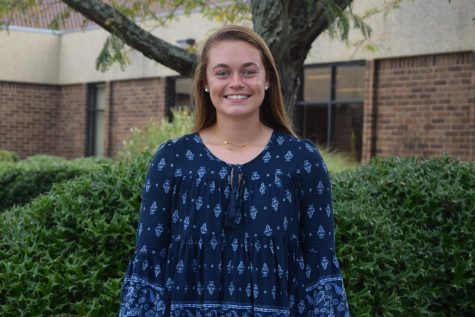 Erin Junkmann, Sports Editor
Erin Junkmann, Class of 2020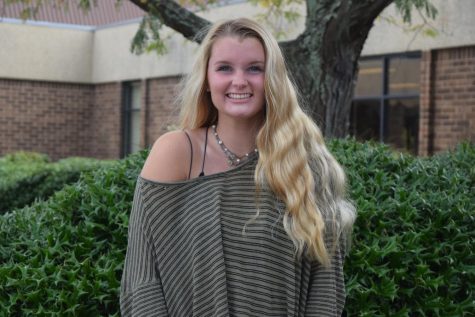 Cara Hahn, Midlo Scoop Staff