Midlo Battles the Bulldogs on Homecoming
On October 5, 2018, Midlo fans flooded F.W. Poates Stadium, eager to view a hardcore competition between the Midlo Trojans and the George Wythe Bulldogs for Midlo's Homecoming Game. In support of breast cancer survivors, fans decked out in flamboyant pink tutus, shirts, and socks. Before the 7:00 p.m. kickoff, spectators viewed creative floats in the annual Homecoming parade of clubs and classes, followed by an explosive performance by Midlo's Marching Band and Color Guard.
At 7:00, the game commenced, and a feeling of intensity took place throughout the stadium. Early into the first half, senior Neil Richburg, Homecoming King, scored a touchdown, setting the Trojans up for a victorious night. Throughout the first half, the Trojans orchestrated many well-executed plays, and Rafael Beltran earned many points for Midlo and sprinted eighty yards, energizing the crowd. As halftime approached, Midlo led George Wythe.
Mr. Tim Johnson announced the princes and their escorts, and Principal Shawn Abel crowned senior Eleanor Ross as the 2018 Homecoming Queen. After the celebration of Midlo's royalty, the Trojan Marching Band gave a stunning performance. Color Guard dancers spun, twirled, and threw batons to the electric beat of the Marching Band. Finally, Midlo's Trojanettes shimmied and shook in unison before the crowd.
Following an impressive halftime show, the Trojans approached the second half with fire in their eyes. Standout players Hunter Klein,  Brayden Staib, and Aaron Vardell delivered strong performances for the Trojans. After forty-eight minutes of spirited competition, the Trojans emerged victorious over the Bulldogs with a score of 43-32. Manager Sophie King remarks, "It was a good game that showed their good effort from practice."
Next week, the Midlo Trojans will face the Clover Hill Cavaliers at Clover Hill.
About the Contributors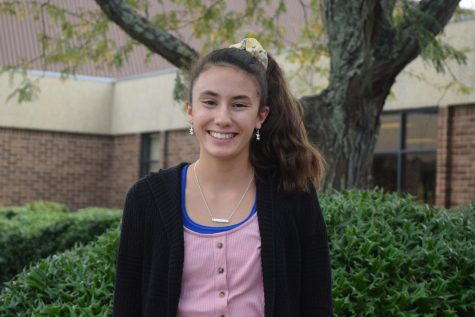 Katherine Krievs, Editor-in-Chief
Katherine Krievs, Editor-in Chief, Class of 2021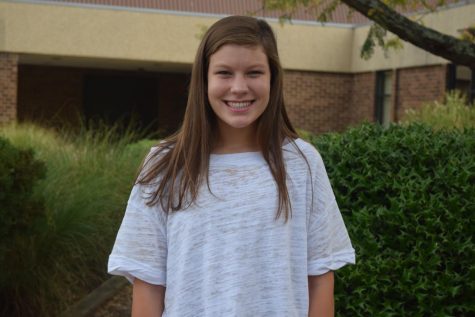 Zoe Kopidis, Midlo Scoop Photography Editor
Zoe Kopidis, Class of 2020