Midlo Starts With Hello
School Counseling Promotes Hello Spirit Week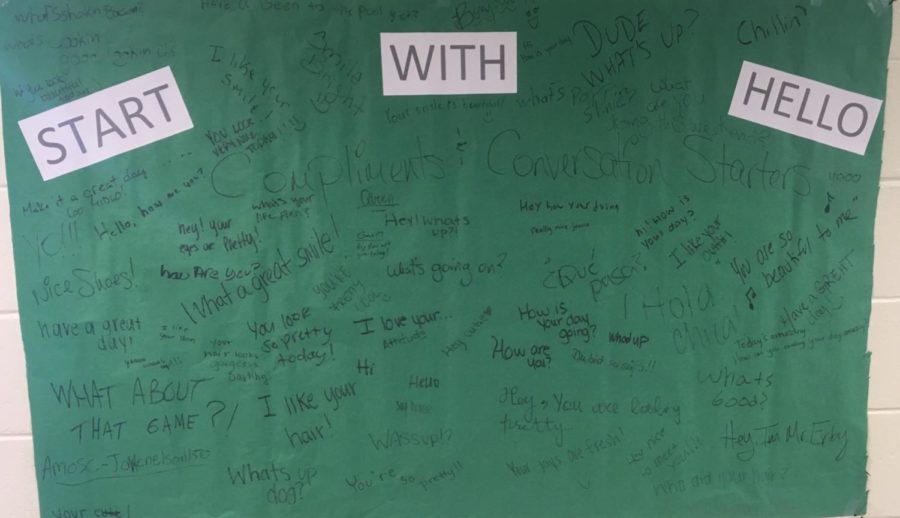 The week of September 24-28 brought the start of Midlothian High School's Start With Hello Spirit Week, organized by the Midlo Counseling Department, encouraging students to make new friends. Midlo Counselor Mr. Darnell Erby spearheaded the event, publicizing a different activity every day in an attempt to include every student at Midlo. "I want to help establish cohesiveness among the student body and convey to younger or new students that it is okay to meet new people," says Mr. Erby.  Start With Hello movement is a nationally recognized initiative that began following the Sandy Hook shooting.
On Monday, first period teachers handed each student a name tag, asking them to write their name on the tag. "The name tags are a way for students to meet new people and start conversations," says Mr. Erby. On Tuesday, counselors passed out lifesavers with conversation starters attached, allowing students to interact and converse with new people. On Wednesday, September 26, and Thursday, September 27, the Counseling Department placed a green banner outside the office, on which students could write their favorite conversation starters or fun facts about themselves. On Friday, September 28, the Counseling Department encouraged students to wear green, the color of promise, to show support for the Sandy Hook shooting.
The Start With Hello Spirit Week proved successful as many students participated. Senior Frankie Falchi says Spirit Week was, "awesome and great for our school."  "It was a really good way for our school to connect," exclaims senior, Claudia Witt. 
About the Writer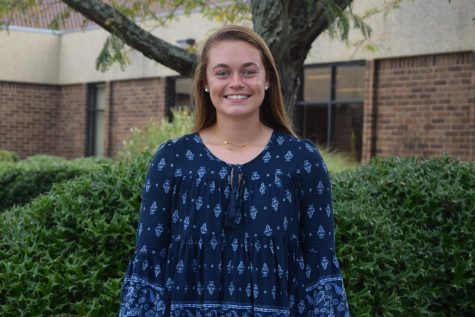 Erin Junkmann, Sports Editor
Erin Junkmann, Class of 2020