Tully's AP Literature Students Use Literary Messages to Inspire
#midloaplitrox: Literature Inspires! PBL
Throughout the school year, Mrs. Jackie Tully's AP Literature students traveled through time and different cultures in the literary pieces they read, exploring their grasp of language to analyze and reach the core of each author's intent.  For their culminating PBL project, the students chose a literary quote that both inspires them and hopefully will inspire other students at Midlothian High School, writing essays the inspirational quality of their selected quotes.
Using supplies partly funded by the generous donations of parents, faculty, and corporate sponsors through donorschoose.org, each student painted a rock bearing #midloaplitrox, the inspirational quote, the author, and the title of the literary piece and decorated Midlothian High's Senior Courtyard and the front of the school with their creations. They also participated in a presentation detailing the experience. (Click here to see the presentation.) Senior Elise Pritchard, one of Mrs. Tully's students and a member of TrojanLive Network, also chronicled the project in a TLN video. 
About her project, Mrs. Tully commented, "This project proves that literature and the intriguing characters who live within the pages of cherished books DO have the power to inspire, and sometimes, the smallest message has the greatest impact." Mrs. Tully's classes seek to inspire the Midlothian High School community with their contributions.
About the Contributor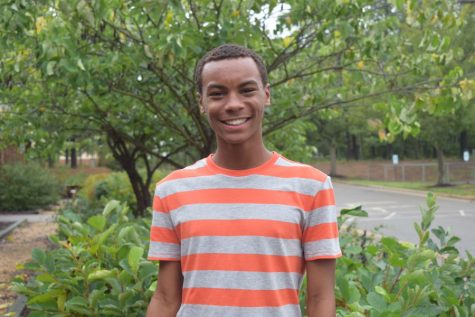 BJ Beckwith, Midlo Scoop Staff
BJ Beckwith, Class of 2018