JRHS Hosts the James River Jam
Support the Cameron K. Gallagher Foundation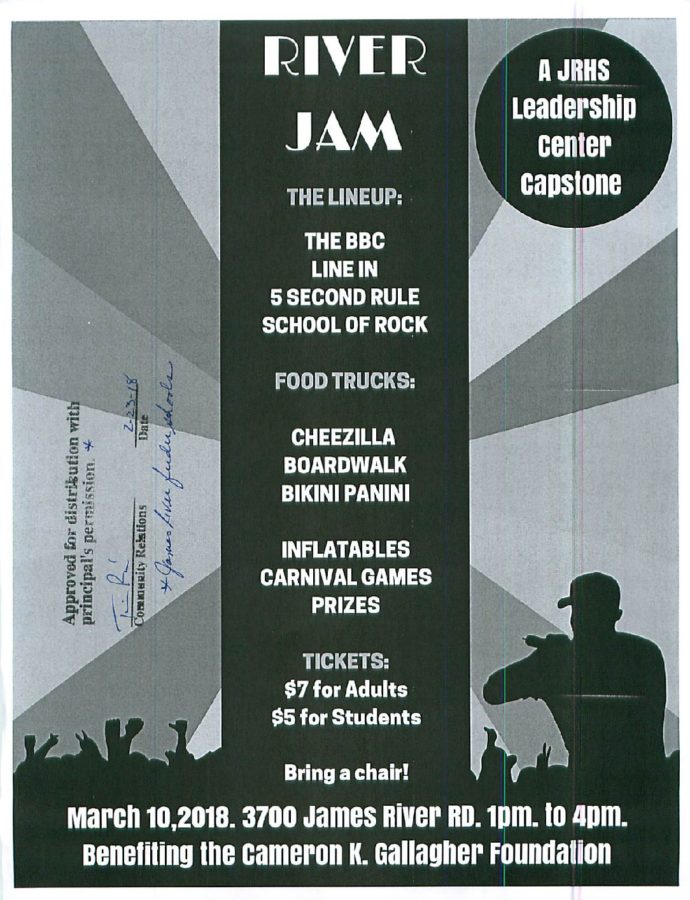 On March 10, 2017, James River High School will host the James River Jam Festival. This event will benefit the Cameron K. Gallagher Foundation, which arranges programs for teenagers who sufferer from mental illnesses. The CKG Foundation also provides resources for teenage suicide hotlines and suicide prevention methods. 
Additionally, the James River Jam will host many bands, such as The BBC, School of Rock, Line In, and 5 Second Rule. While the music plays, food trucks,  such as Cheezilla, Boardwalk, and Bikini Panini will offer many yummy options. Aside from the rocking music and delicious food, many inflatables and carnival games will also be available.
Tickets: Adults: $7             Students: $5
Address: 3700 James River Rd, Midlothian, VA
Date: March 10, 2018
Time: 1 – 4 pm.
For more information on the Cameron K. Gallagher Foundation, please visit its website.
About the Writer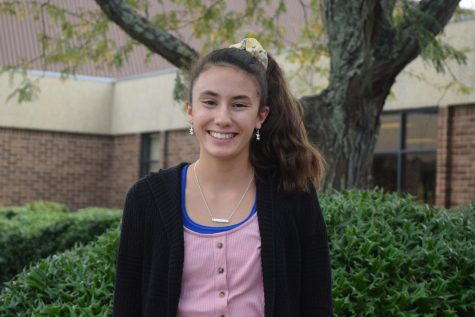 Katherine Krievs, Editor-in-Chief
Katherine Krievs, Editor-in Chief, Class of 2021