Battling Trojans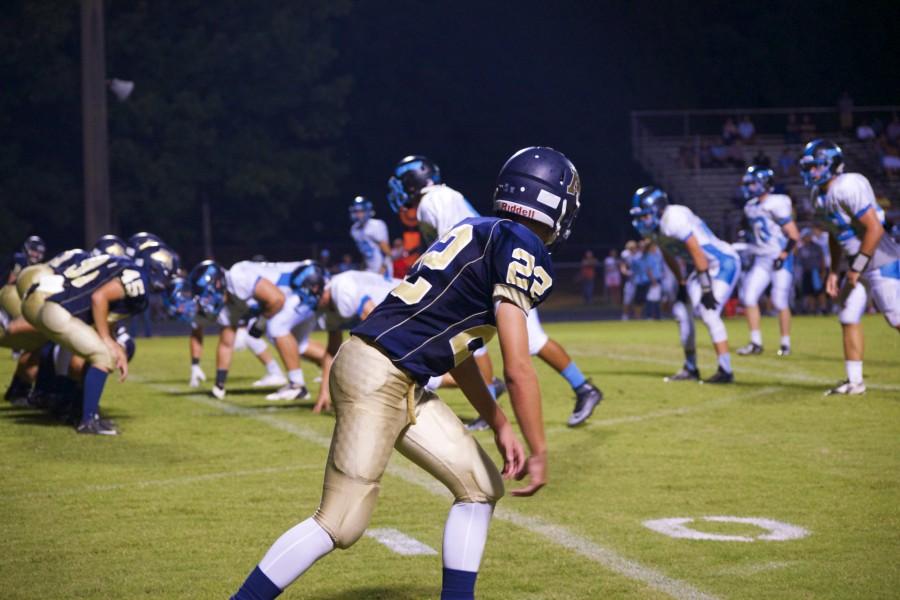 After coming off a 2-8 season, the Trojan Football program looks to improve this year. Losing great players at crucial positions, including Michael Warren, the odds were not amazing. Having a great performance in 7 on 7ś in the spring, players such as Nate Millar showed that the team had a real chance this year. Beginning their season in August, the Trojans worked incredibly hard and beat the heat of the summer sun leading them to their first two scrimmages. They showed true talent and perseverance as they performed quite well.
Currently, the Trojans have started their season 1-4; however, hopes are high as practices have shown that the team wants to win. Determination and hard work is the main drive as they continue down the 2015 season. With 5 games left, only hard work will tell how the Trojans will succeed from this point.
During week two, the Trojans pulled off a great performance against Powhatan High School in the first half. Performances by Casey Joyce, Mac Williams, and Joey Doherty helped energize the team. Our home opener against Cosby showed a formidable performance, as tensions were high, since the game started out 7 to 7; however, the odds were not in the Trojans favor. In spite of the 0-4 record, the team came together and pulled out a great win against George Wythe, 28-14.
The team felt large losses, as starting linebacker Jack Swope broke his thumb, free safety Cole McDeshen tore his ACL, and both ways player Mac Williams broke his arm. The biggest struggle for the team now is the offensive line because now only one starter from the beginning of the season is playing, Zach Nolan. The team keeps its main focus on the next game, and that will be the philosophy as the Trojans continue their season.