The Girl Who Does It All
Frankie Urcia, Field Hockey Spotlight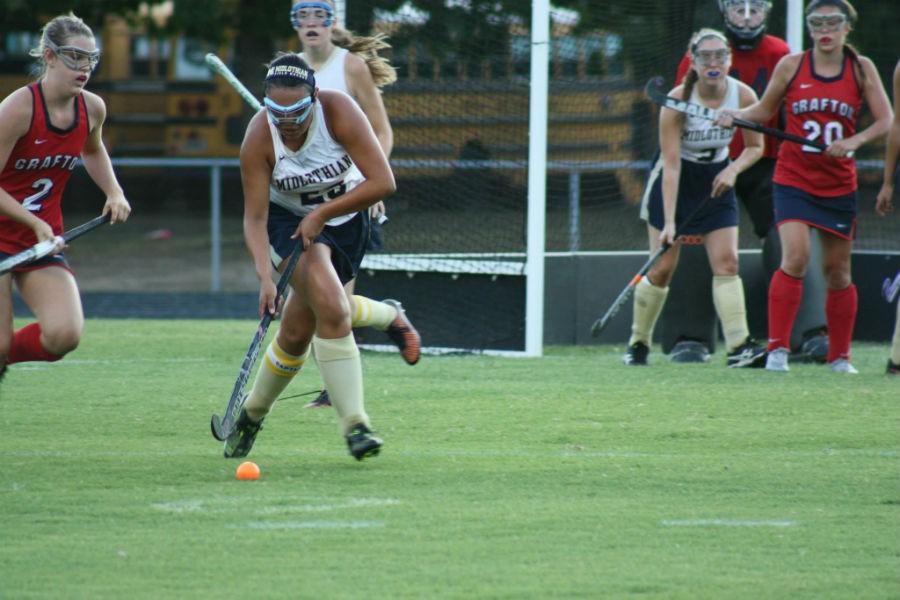 It is well known that the mark of a perfect person is usually admirable athleticism, stellar grades, a large social circle, and a copious amount of coffee to compensate for the sleep deprivation to achieve such feats. Senior Frankie Urcia, however, has not only achieved such feats (admittedly with her fair share of Starbucks Pumpkin Spice Lattes), but also something more impactful: respect. With academic and extracurricular accolades, Urcia shows a distinct drive to meet and go beyond expectations, while remaining grounded and kind, creating a persona many of us have yet to cultivate. Urcia explains how she keeps herself motivated through her very successful high school career.
Quitting soccer in middle school, Urcia immediately switched to field hockey and was put on the varsity team her freshman year.  Making the transition from soccer to field hockey took a lot of dedication on her part. "Being able to move the ball back and forth with my stick and being able to move around people was the hardest part [to learn],""says Urcia. "I think I just put a lot of effort into it and practiced on my own, and that's how I got better."
Urcia talks about Senior Night last year, when the team played James River, as being her most memorable field hockey experience. One of her closest friends, Allison Gonzalez, Class of 2015, celebrated her Senior Night and her 18th birthday on the same day, but what happened during the game made the night so meaningful. The time had already run out with the score tied at 3-3; however, Midlothian had gotten a penalty corner, which usually occurs when a foul happens in the circle, so they had to play it out. The ball came into the circle, and Urcia sent it straight into the cage for the winning goal. After all the commotion of beating James River simmered down, Gonzalez went up to Urcia, hugged her, and said, "That was the best present I could have ever received."
Even with the hype of momentous field hockey wins, Urcia still counts her teammates as her absolute favorite part of being on the team. "We joke around a lot, and it's just really fun because I feel like everyone just loves each other and gets along so well, says Urcia. "Everyone messes around, but we can still be serious, and even when we are down, we are still able to pick it back up. I feel like everyone is just motivated to win, and everyone just has this great connection, so that's just what makes our team really great."
Not surprisingly, many have praised Urcia for her tenacity on and off of the field. On Friday, September 18, at the home football game, Urcia was recognized for her outstanding accomplishments as a student athlete, presented by the US Army for displaying the seven core values of the military.  Additionally, she has learned about herself and her abilities from her experiences in field hockey. "I have to be determined and dedicate a lot of time to both [school and field hockey]. Doing both helps me manage my time and keeps me working hard." As for motivation, Urcia finds it in her family and others around her. "I also have lots of self motivation in academics. In field hockey, I'm motivated by teammates and having to try my best for me. I know I want to be successful and reach expectations and get into a good college, so that's how I find motivation for academics."
As Urcia continues to push herself, she inspires all of Midlo to persevere and garner respect. Without a doubt, no matter the obstacles she faces, Urcia can be found in the halls with a bright smile and focused eyes to get the job done, garnering even more respect and success than all the Pumpkin Spice Lattes in the world.
About the Writers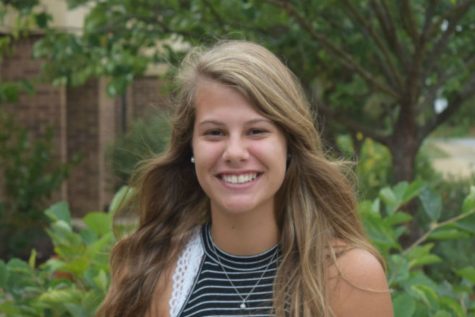 Sydney Van Horn, Midlo Scoop Staff
Sydney Van Horn, Class of 2017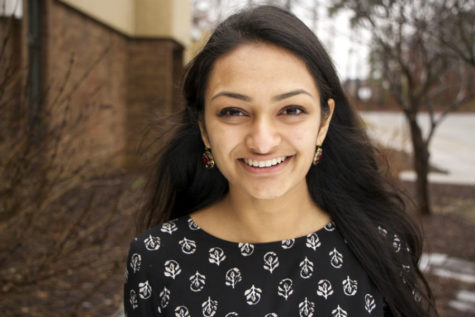 Neha Kulkarni, Midlo Scoop Staff