Lady Trojan Field Hockey Shows Heart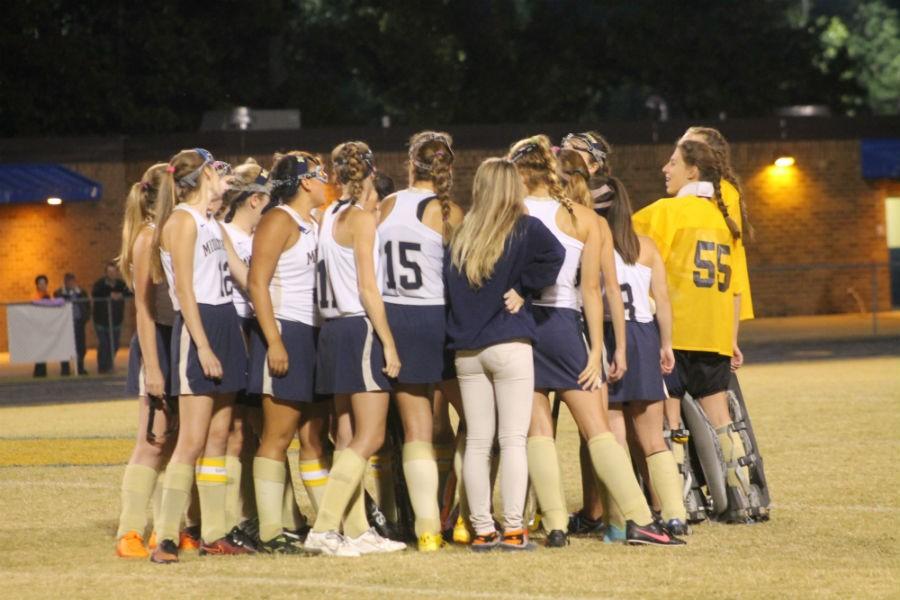 After an exciting and riveting regular season, the Midlothian Field Hockey team won in a shutout against Powhatan for the Conference 20 Championship title. Last year, the Lady Trojans lost in a heartbreaking defeat by the Maggie Walker Dragons; however, this year, the ladies came out swinging. With the Conference Championship game in the past, the ladies look on to Regional play with home field advantage. At River City Sportsplex, the team took the field twice more after the thrilling win against the Lady Indians.
The following Monday, November 2nd, fans lined up alongside the turf at RiverCity to watch the girls take on Eastern View, the Conference 19 Runner-up. The Cyclones came out fierce and determined: however, they were no match for the Lady Trojans. The Urcia Duo, Frankie and Bella Urcia, worked hard on accurate passes and strong drives down the field, which inevitably helped the team secure a win in the first round of regionals. Along with teammates Nora Mulroy and Lauren Elmore, the team became unstoppable. Goalie Raquel Millacci had nearly ten unbelievable saves from Eastern View offense, and seniors Alex Amend and Natalie Durcan rounded out the Trojan defense. The team finished the game with a final score of 3-0.
After the impressive win Monday night, the girls came back out to play one final time with the senior cinco, Frankie Urcia, Natalie Durcan, Alex Amend, Raquel Millacci, and Julia O'Connell. Unfortunately, the ladies faced a VA Beach team, where field hockey is a religion, and even though the Trojans came out steadfast and strong-willed, they were barely edged out by the the Lady Wildcats. The game was evenly matched until late in the second half, when Great Bridge sent in two very lucky shots, which turned into two very lucky goals. The game ended with a loss for the Trojans, and with a few tears shed and heartfelt goodbyes, the team said farewell to their senior friends.
Even though the ladies got knocked out in the final round of regionals, a conference title and a nearly undefeated season make the team, fans, and coaches proud. The Lady Trojans finished their season a strong note, and fans cannot wait for what the future holds in the upcoming years. Way to go, Lady Trojans!
About the Writer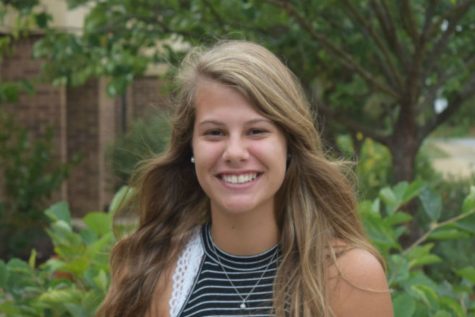 Sydney Van Horn, Midlo Scoop Staff
Sydney Van Horn, Class of 2017