Snowfall Closes Chesterfield Schools
Midlo Students Enjoy a Snow Break
The New Year usually means starting school after winter break, but this January brought with it multiple snow storms, causing the close of schools throughout the state of Virginia. In January alone, two snowfalls have taken place, multiple inches falling each time, converting neighborhood streets into winter wonderlands.
Many of Midlo's students have made the most of this time off by sledding, holding photo shoots in the snow, and spending time with friends and family. Isabella McNulty, a freshman at Midlo, explained,"I enjoy snow days because it gives me the chance to relax."
But with the enjoyment of snow comes icy roads and hazardous driving conditions. Snow has caused Chesterfield County to close schools, including after school activities, affecting a total of six school days over the span of two weeks. Considering students had just returned from winter break when the snow arrived, the missed days have forced teachers and students to regroup in order to catch up and prepare for upcoming assessments. CCPS released its snow day make-up plan in early September. Following these policies, the early release days scheduled for February 2, March 16, April 13, June 14, and June 15 are now full days. In addition, students will now attend school on February 19, President's Day. Starting April 13, five minutes for each day missed for absences 6-10 will be added to the school day.
Many teachers took advantage of their students' Chromebooks over the most recent snow days, assigning work for their students to complete, but students still had plenty of time to catch up on rest, study, and have fun.  CCPS students have returned from their snow days refreshed and ready to learn, but with winter still in full swing, many wonder if more snow looms in the future.
About the Contributor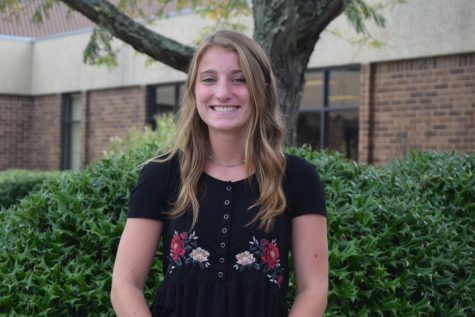 Maddie Burke, Editor-in-Chief
Maddie Burke, Editor-in-Chief, Class of 2021