Midlo Girls XC Race in Cary
Nike Cross Regionals 2017
On November 25, 2017, Midlo's Girls Cross Country team competed in the Southeast Nike Cross Regional meet in Cary, North Carolina. This high-intensity competition holds the greatest importance, for those who emerge victorious advance to Nike Cross Nationals. During the meet, runners braved freezing temperatures, ruthless hills, and the fiercest competition imaginable. At the venue, vendors sold merchandise, Olympian Shannon Rowbury signed autographs, and runners collected memories that will last a lifetime.
On Saturday morning, race day dawned, and the varsity runners devoured a delicious breakfast to fuel the upcoming race. As they boarded the vans that would take them to the final race of the year, every runner felt waves of nervousness, but the deep hunger for a victory conquered any drop of anxiety lingering in their minds. Once at the race venue, Midlo's Girls Cross Country team began their warm-up, preparing to race as a formidable team. After months of training, weight-lifting, stretching, sprinting, and climbing endless hills, the team stood on the starting line, ready to initiate the beginning of the end.
At 9:30 am, the starting gun sounded, and the Midlo Varsity girls began their twenty-minute endeavor. The team consisted of: Annabel Schepker, Katherine Krievs, Chloe Martin, Alex Murias, Lauren Merrill, and Olivia Morris. Throughout the race, every athlete gave it their all and never quit working towards personal and team goals. Enduring pain and exhaustion, the runners sprinted through forests, up hills and around fields, taking each step with confidence and strength. At the end of the competition, it became apparent that the team had accomplished a great feat; Midlothian's Girls Cross Country team placed second in their division, pleasing Coach Stan Morgan. Regarding the team's performance, Murias, a sophomore, describes her first Nike Cross Regional meet as "exciting, but intimidating," and she hopes to "compete in the Regional Indoor Track meet" this year. 
After the team received its award, everyone piled into vans and left the event with huge smiles and unforgettable memories.
About the Contributor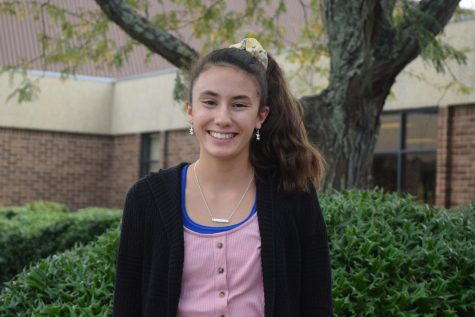 Katherine Krievs, Editor-in-Chief
Katherine Krievs, Editor-in Chief, Class of 2021