An Exciting New Beginning
Coach Matt Hutchings Takes the Football Reigns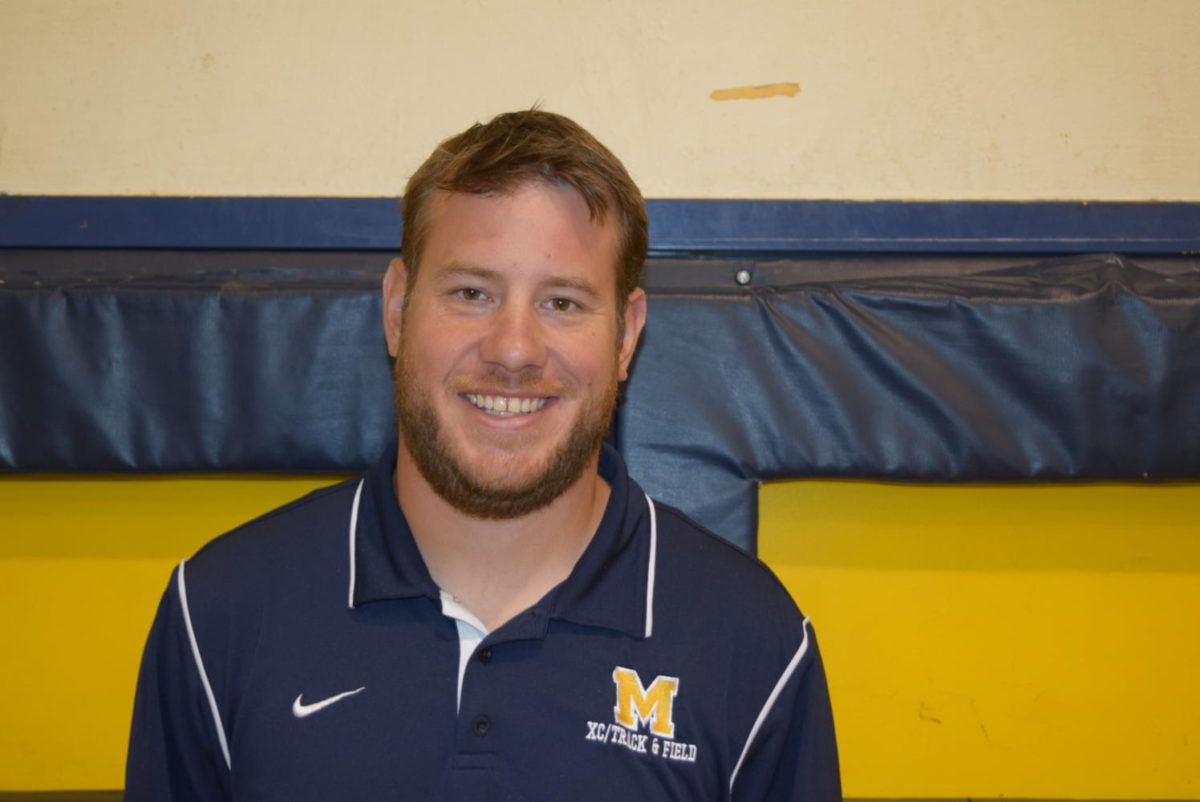 For a Midlo football program that has faced hardship in recent years, a new era has begun. Matt Hutchings was announced as the new Head Coach during the off-season, and the high energy and electric character he brings is spreading like wildfire. This energy was on full display as the Midlo defense stuffed the Powhatan Indians on a potential game-winning drive to preserve their first win of the season. In an attempt to pump up an already wild student section, the offense jumped up and down shouting at the top of their lungs, all thanks to first-time head coach., Matt Hutchings.
Coach Hutchings served as an assistant coach and offensive coordinator to former head coach Kevin Thomas for 2 years, gaining crucial experience, which has contributed to his early success. A key to this success includes creating a winning attitude at practice. Players have expressed a profound excitement in the morale and motivation at practice, attributing this change to the energy Coach Hutchings brings on a daily basis. Second-year starting offensive lineman Nathan Brown remarked that players have "bought in" now more than ever, a huge stepping stone in the path to creating a winning culture within any sports program.
When asked what is the most notable change from last year, fourth-year varsity cornerback and wide receiver Casey Joyce stated "We want to win more. And not just in games, but practice too." Any coach knows that the first step to getting better is getting 100% out of their players in practice. This means finding what will motivate the players to spend hours a week at practice, to run faster when their lungs are on fire, and to hit harder when they can barely feel their arms. This is not an easy feat to accomplish, yet coach Hutchings has done it.
Also, by allowing for shorter, more intense practices, Coach Hutchings has developed a more efficient, player-friendly atmosphere at practice. Players have expressed strong approval of Coach Hutchings' new system stating it allows for much higher quality,  rather than higher quantity, practices. Coupled with his charismatic and high energy personality, it is no surprise that players more than ever are motivated to put in the work necessary to be successful this season. From the NFL to pee wee football, creating a winning environment, where players are willing to give everything they have to the team is the first step in the road to prosperity, and in just his first year coaching, Matt Hutchings has made the crucial first step.