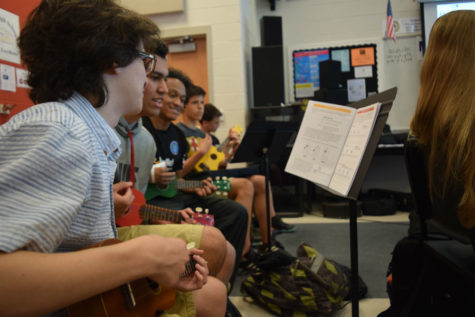 Jake Petrillo, Staff Writer
April 19, 2017
Filed under A & E, Performing Arts
What is made of wood, has four strings, and an endless supply of fun? The ukulele, a simple island instrument, has swept across pop culture in the past few years, leaving a lasting impact on the music industry.  A few years ago, island music was a restricted genre. Now, a uke song or two on a rock alb...