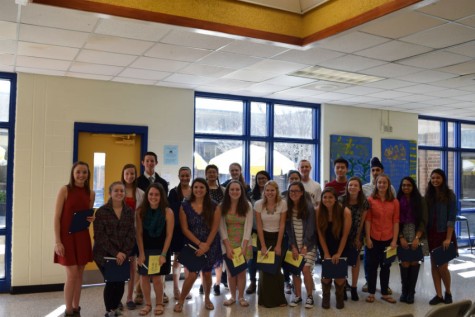 Dominique Spencer, Page Editor
March 25, 2016
Filed under News from the Classroom
 On Thursday, March 17th, at 2:00 pm, La Sociedad Honoraria Hispánica welcomed inductees. Those who had taken Spanish for four plus year with a B+ average, who actively spread Spanish cultural awareness met the requirement to join the society. Sra. Travis Jimenez, who teaches IB Spanish 5 and 6 a...