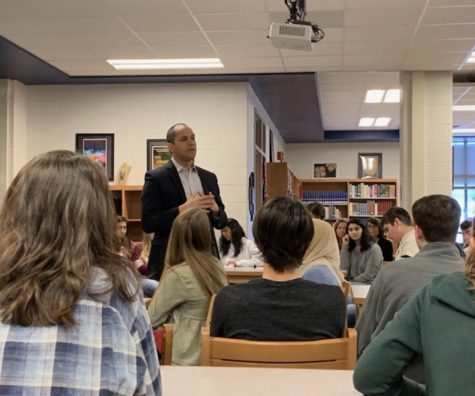 Caitlin Woods and Sarah Moskovitz

February 3, 2019
On Friday, February 1, 2019, students gathered in the library during Midlo Morning to discuss whether the CCPS School Board should continue to purchase physical textbooks in the classroom or completely switch over to online textbooks. School Board Vice Chairman Dr. Javaid Siddiqi visited Midlothian t...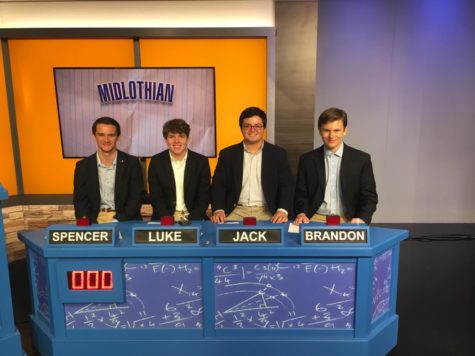 Anna Chen, Entertainment Editor

October 18, 2018
On October 1, 2018, Midlothian High School's hand-picked team of seniors: Luke Trexler, Jack Maloy, Spencer Willet, and sophomore Brandon West, competed in their first Battle of the Brains competition against Benedictine High School. Airing on WTVR Channel 6, Battle of the Brains is a quiz bowl s...