Midlo Competes in First Battle Of The Brains Competition
Midlo Competes Against Benedictine High School
On October 1, 2018, Midlothian High School's hand-picked team of seniors: Luke Trexler, Jack Maloy, Spencer Willet, and sophomore Brandon West, competed in their first Battle of the Brains competition against Benedictine High School. Airing on WTVR Channel 6, Battle of the Brains is a quiz bowl show that allows local high schools to compete against each other on trivia questions, consisting of: math, science, history, language, the arts, sports, and pop culture.
Midlo headed down to the CBS 6 studio in Richmond to compete against Benedictine High. The competition consisted of three toss-up rounds and one category round with Midlo coming out on top, winning 250-225. Jack Maloy comments, "Our match against Benedictine was very exciting. The scores were really close for the entire time, and it came down to the last few questions. I had a great time, and I look forward to another match." Midlothian High will move on to the next competition against Douglas Freeman High School.
Excited about their win against Benedictine, Midlo prepares for their next competition. Senior Luke Trexler, a second year on the team, says, "Being a part of this team that competes on a game show is an almost surreal experience, and for sure the most exciting part. I had never done anything like it before." For more information about Battle of the Brains, contact Mr. Ben Java in Midlothian's Math Department.
About the Contributor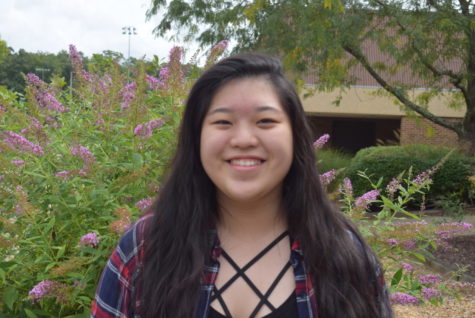 Anna Chen, Midlo Scoop Staff