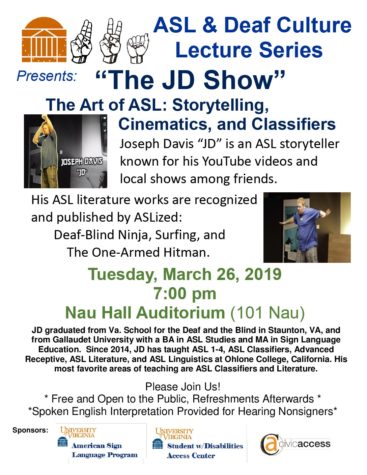 Sarah Moskovitz, Midlo Scoop Staff

March 18, 2019
On Tuesday, March 26, 2019 at 7:00 pm, UVA will host The JD Show, a presentation by Joseph Davis, a deaf storyteller. He will tell his three published ASL literature works: Deaf-Blind Ninja, Surfing, and The One-Armed Hitman. This presentation will take place in the Nau Hall Auditorium (101 Nau)....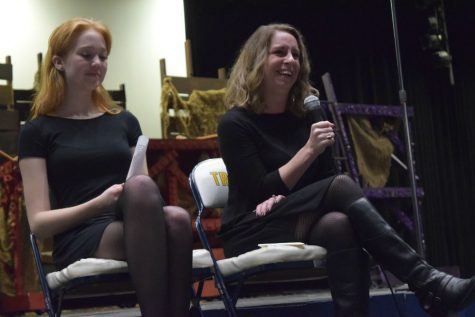 Emily Junkmann, Technology Editor

November 21, 2016
On Friday, November 18th, Class of 2001 Midlothian graduate, Mrs. Rory Brosius, spoke to senior government students about her life and how it led to her current position as an adviser to First Lady Michelle Obama and Dr. Jill Biden. Mrs. Brosius began by telling the students about her undergraduate ...