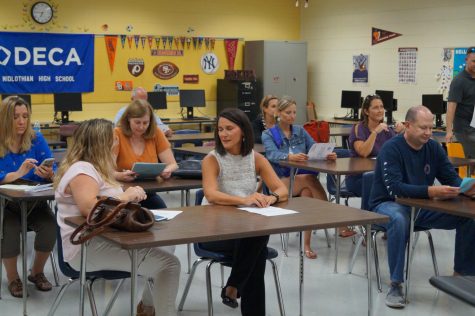 Ashley Manheim and Daniel Baker

September 23, 2019
On Monday, September 17, 2019, at the Midlothian High Back to School Night, Trojan parents made their way through the halls of Midlo to experience the routines their children live every day as high school students.  The night kicked off with a Senior Sit Down in the auditorium, during which Midlo's Co...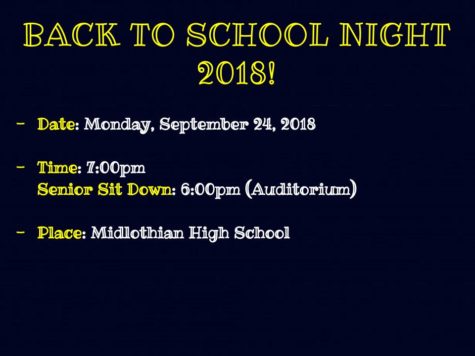 Erin Junkmann, Midlo Scoop Staff

September 21, 2018
Due to inclement weather, Midlo's Back to School Night, originally scheduled for September 17, 2018, has been re-scheduled for Monday, September 21, 2018.  The Senior Sit Down will start promptly at 6:00 pm, and at 7:00 pm, parents will report to their child's homeroom.  Parents will receive their chi...