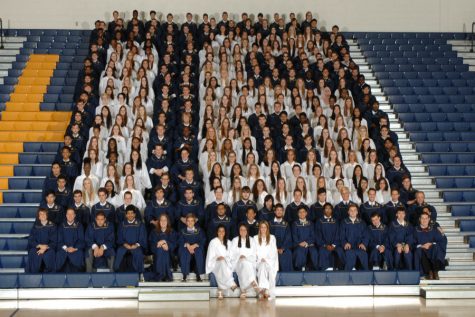 Kate Muehlbauer and Neha Kulkarni
June 11, 2016
Filed under Student Life
As the school year comes to a close, members of the Class of 2016 prepare for the end of their high school careers, as they experience their final memories at Midlothian High School. Seniors did so on Thursday, June 2nd, as they attended their last end of the year awards assembly. A sea of white and blue f...