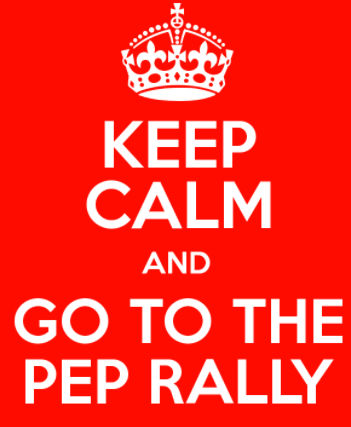 Katherine Krievs, Midlo Scoop Staff

March 19, 2018
The 2018 Spring Pep Rally will take place on Friday, March 23, 2018. The colors for each class are: Freshmen - Blue Sophomores - White Juniors - Black Seniors - Red Show your Midlo spirit!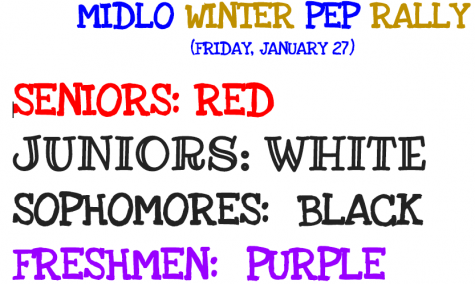 Ashley Manheim, Staff Writer

January 25, 2017
In preparation for the upcoming pep rally on Friday, January 27, the colors for each class are: Freshmen - Purple Sophomores - Black Juniors - White Seniors - Red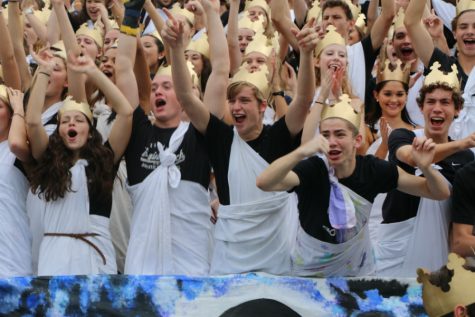 Ashley Manheim and Emily Junkmann

October 12, 2016
On October 7, 2016, students gathered in the football stands for the first outdoor pep rally of the year. A strange sort of calm settled over the students, as they mentally prepared to go absolutely bananas. After raiding every single family member's closet and making whomever owns Party City a very...