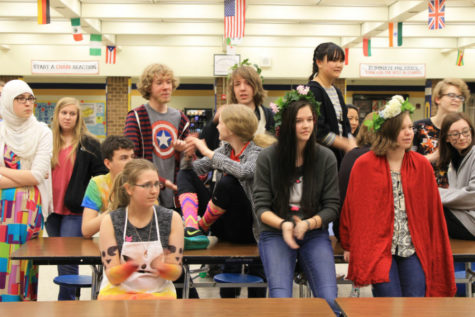 Sam Stenner, Staff Writer
April 3, 2017
Filed under Visual Arts
In honor of Youth Art Month, on March 15, 2017,  Midlothian High School  faculty and students participated in a Creative Dress Day, sponsored by NAHS. The fun-filled Creative Dress Day was chock-full of experimental outfits that reflected Midlo's true creativity. The outfits ranged from abstract pai...