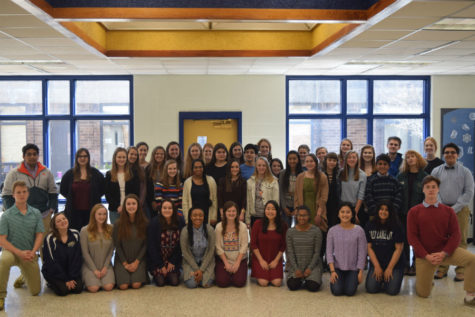 Michael DeMatteo, Marketing Editor
March 27, 2017
Filed under News from the Classroom
On March 23, 2017, the Midlothian High School chapter of the National English Honor Society (NEHS) inducted new members who have made significant contributions to the Midlothian English community through publication, service, or performance and have maintained a 4.0 grade point average. NEHS strives...
Michael DeMatteo, Marketing Editor
February 2, 2017
Filed under Student Life
On June 1, 2017, the Class of 2017  left the senior day ceremony feeling inspired and unified after viewing an unbelievable senior video produced by Alexa Battle, that encompassed the journey students faced over the past 4 years at Midlothian High School.  After the much-anticipated senior class pho...