Hannah Walker, Staff Writer

October 15, 2016
On Tuesday October 4, the French Club conducted an enthralling meeting. Students strolled through the double doors of the closed commons in high spirits and entered a room full of graham crackers, frosting, sprinkles, M&Ms, black Twizzlers and other candies on a mission to construct a mix of architec...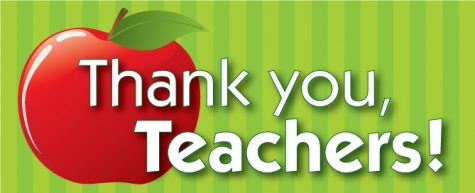 Emily Junkmann, Staff Writer

May 5, 2016
Every year during the first week of May, students thank their teachers for the incrediblly hard work they put in each and every day. As a way to celebrate teacher appreciation week, we asked teachers what their favorite thing about teaching is. Whether it was sharing their passions with the students or j...