Katherine Krievs, Midlo Scoop Staff

September 22, 2017
Kroger Cares is a rewards program that helps the PTSO with fundraising.  Midlo has partnered with Kroger, so every time someone from Midlo with a Kroger Card buys groceries, MHS earns money. This rewards program is simple to participate in, and it allows the PTSO to minimize additional fundraising effo...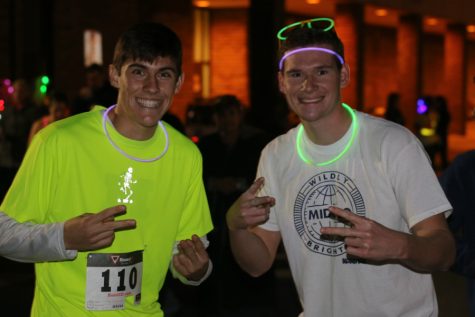 Sydney Van Horn and Ellen Tucker

November 17, 2016
On Wednesday, November 16th, students, parents, and faculty alike came together for a night of neon and racing at Midlothian High School. In years past during the fall, the Midlothian PTSO has organized a 5 K race involving flying colors called Color Me Midlo. However, in hopes of intriguing a new array of runn...