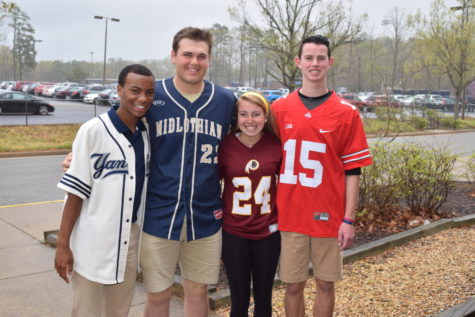 April 16, 2018
The road to Prom begins with Senior Spirit Week. On Monday, April 16, 2018, Midlo seniors showed up in force wearing their favorite team jerseys, which ranged all sports and institutions. Tomorrow is Tacky Tourist Tuesday. Grab your cameras, Hawaiian shirts, sunglasses, hats, maps, and sandals with socks!
Maddie Burke, Midlo Scoop Staff

October 25, 2017
On the night of Wednesday October 18, 2017, seniors on the Midlothian Field Hockey team stepped into the spotlight during the much awaited Senior Night. At 6:30 pm, the festivities began and immediately after, a home game against Clover Hill, some of Midlo's toughest competition, took place. Player...