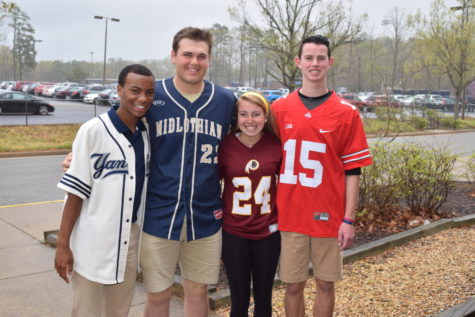 April 16, 2018
The road to Prom begins with Senior Spirit Week. On Monday, April 16, 2018, Midlo seniors showed up in force wearing their favorite team jerseys, which ranged all sports and institutions. Tomorrow is Tacky Tourist Tuesday. Grab your cameras, Hawaiian shirts, sunglasses, hats, maps, and sandals with socks!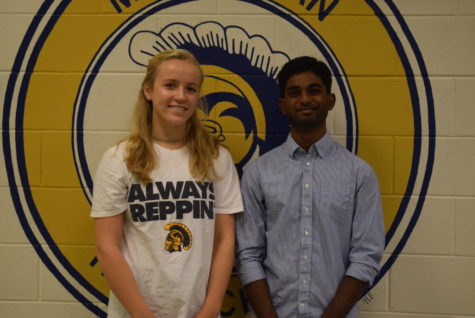 Mr. Robert Gifford and Sarah Moskovitz

October 11, 2017
Congratulations,  Margaret Weinhold and Sai Poluri, Midlo's October Students of the Month! Our female October student of the month has an ever-present positive attitude, models a keen desire to learn and discover in the classroom, and takes her responsibilities as a Sidekick and as Latin Club Ph...