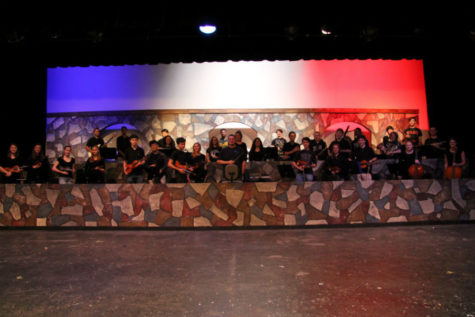 Merrill Livingston, Staff Writer
May 16, 2017
Filed under A & E, Performing Arts
As soon as the curtains open to any musical, the audience hears music but automatically searches for the actors. Most of the time, those behind the curtains, in between the props, or at the back of the stage, feel content to let the actors take the spotlight, but those behind the scenes of production...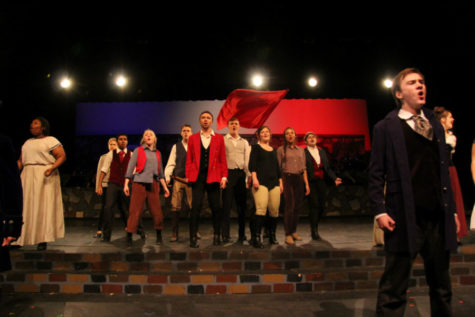 Emily Peachee, Managing Editor
May 15, 2017
Filed under A & E, Performing Arts
On May 11th, 12th, and 13th, Midlo's Theater Department put on strong performances of the musical, Les Misérables, co-directed by Mrs. Katherine Baugher and Sean Dudley. The show sold out two nights in a row and left audiences in awe. The unique set was designed by Micah Mitten and built by Midlo's st...