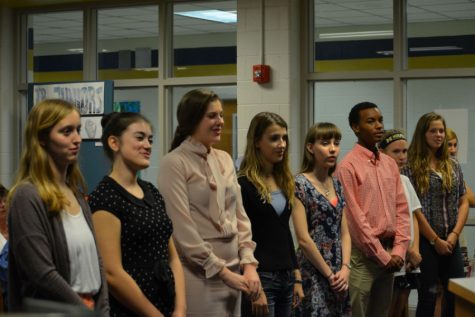 Michael DeMatteo, Marketing Editor; Staff Writer
October 28, 2016
Filed under News from the Classroom
Félicitations aux nouveaux membres de La Société Honoraire de Français. Translation: Congratulations to the new members of the National French Honor Society. On Thursday, October 20th, the SHF broke tradition inducting 11 new members in a fall induction ceremony. In past years, the SHF had conduct...