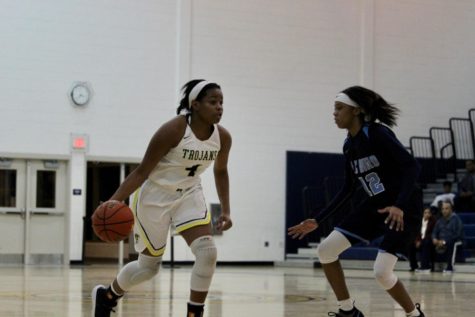 Erin Junkmann and Maddie Burke

January 23, 2019
On Thursday, January 17, 2019, the Midlo Lady Trojans Basketball team battled it out at home against the L.C. Bird Skyhawks. As the game took off, Bird won possession in the jump, and for the first few minutes maintained possession. Bird kept the ball on their end by utilizing quick passing to maneuver aroun...
Erin Junkmann, Midlo Scoop Staff

December 12, 2017
After a 9-8 season last year, the Lady Trojans Varsity Basketball Team looks to come out strong in the 2017-18 year. Although the team lost key seniors, such as: Tina Lindenfeld, McKenna Steele, and Liz Vincent, they gained a new crop of talent in the freshman class.  The Trojans opened their seas...