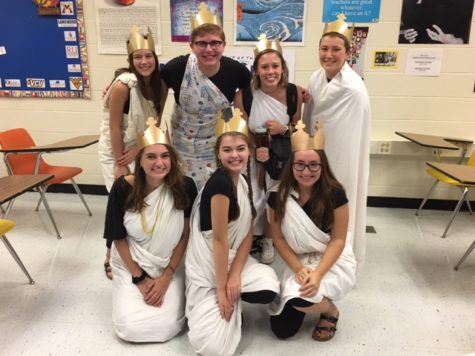 Katherine Krievs, Student Life Editor

October 5, 2018
On Friday, October 5, 2018,  Midlo's Spirit Week closed with Spirit Friday. All week, students tirelessly searched Goodwill, Party City, and Dollar Tree for wacky attire to show off their style and spirit. Seniors carried on the beloved tradition of dressing in togas and crowns, while juniors donn...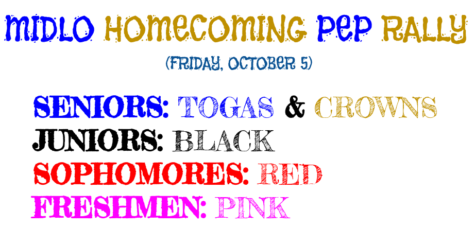 Katherine Krievs, Student Life Editor

October 3, 2018
The 2018 Homecoming Pep Rally will surely be one for the history books. Seniors should attend dressed in white togas and royal crowns; juniors should raid Goodwill for all things black; sophomores will be covered in red; and freshmen should show off their pink attire. The pep rally takes place on Friday,...