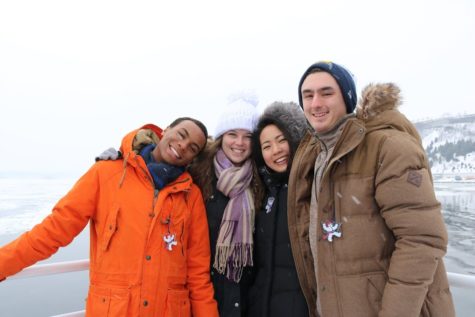 Joy Li, Midlo Scoop Staff

February 20, 2018
On February 9, 2018, six Midlothian French students, senior Joy Li, senior Gregory Beckwith, senior Claire O'Brien, senior Max Turkaly, junior Julia Gagulska, and sophomore Annabel Schepker, accompanied by Mme. Catherine Mazzola, embarked on a journey to Quebec, Canada. They shuffled onto a bus with seven Ja...

Dominique Spencer, Page Editor

June 7, 2016
PRESS RELEASE: The American Association of Teachers of French (AATF) is pleased to announce that Keila Wallace has received a 2016 AATF Outstanding Senior in French Award. This award is made annually to a graduating senior who has demonstrated excellence in the study of French, the French language, and th...