October 24, 2018
Throughout the years, each sport at Midlothian has a unique tradition for Senior Night. The Midlothian High School Varsity Football Team celebrated both seniors and teachers with each senior player giving his jersey to the teacher that has influenced him most during his time at Midlo. "I gave my jer...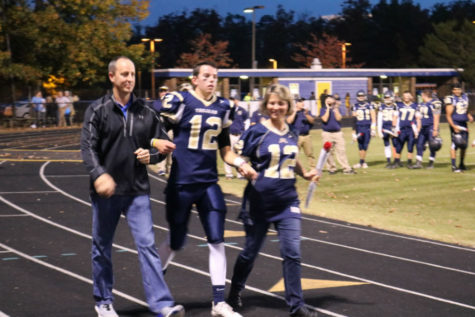 Sophie King, Merrill Livingston, and Joy Li

November 13, 2017
On Friday, November 3rd, the seniors on the Midlothian football team showed their appreciation for their teachers before their big senior night.  Each senior on the team asked their most influential teacher to wear their jersey throughout the day on Friday.  All players on the team also addressed cert...