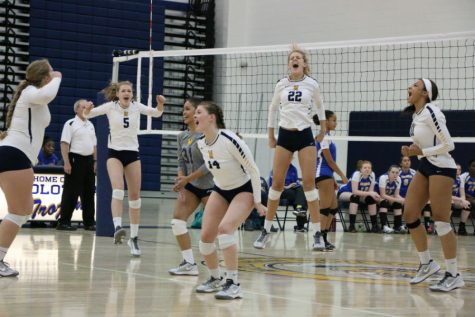 Lara Ann Douglas and Patterson Levitch
November 17, 2016
Filed under Fall Sports
The Girls Varsity Volleyball team wrapped up another outstanding season on Wednesday, November 9. Players give credit for their 20-7 record to Coach Sherman Chung: "He helped us improve and come together as a team," says Dana Fowler. "He pushed us to try new things, which had a huge impact o...