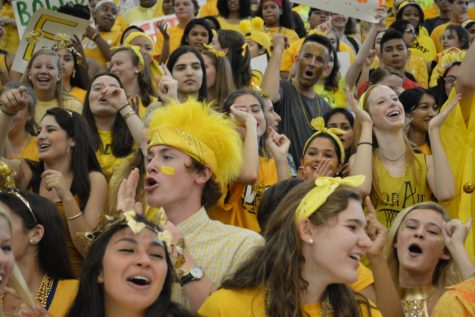 Lara Douglas, Ellen Tucker, Ashley Manheim, and Nabiha Rais
September 14, 2016
Filed under Spirit, Student Life
Party City? Check. Goodwill? Check. Every family member's closet? Check. It's that time of year again. The time of year when nobody is afraid to dress in blue and gold from head to toe. Nothing says "Welcome back!" better than the first pep rally of the school year. Students from other Ches...