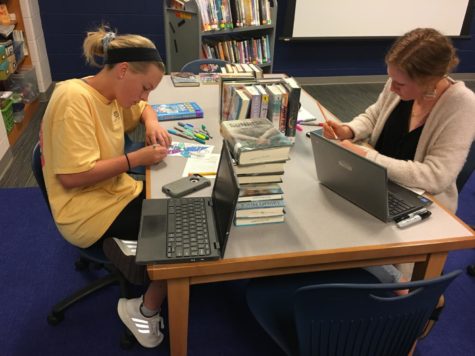 Marisa Ruotolo, News From The Classroom Editor

May 21, 2019
On Friday, May 10, 2019, Mrs. Tully's AP Literature classes relaxed in the library after completing their AP test on the 8th. Tully tasked them with two poetry activities: Book Spine Poetry and Blackout Poetry. To create Book Spine Poetry, students stacked books on top of each other.  Read from top...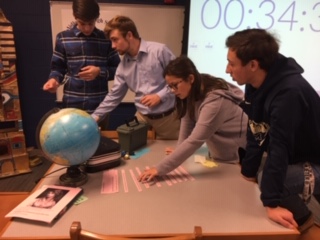 Marisa Ruotolo, News From The Classroom Editor

November 15, 2018
On Wednesday, November 14, 2018, Mrs. Tully's AP Literature classes gathered in the library to participate in a special literary activity created by Midlo's head librarian, Mrs. Heather Murfee. The theme was Frankenstein by Mary Shelley, with an end goal to find the creature's scattered body pa...