Dr. Seuss Day at Midlo High
Midlo Service Learners Bring Dr. Seuss Day to Life

On Wednesday, March 2nd, Midlothian High School celebrated Dr. Seuss's birthday in quite a unique way. Students participating in Midlo's Teachers for Tomorrow program, with support from Trojan librarians, Midlo's PTSO, and Mrs. Tully, put on the first annual Dr. Seuss Day. First year librarian Mrs. Berardo organized the event, recruiting young children to come participate.
Dr. Seuss Day began with high school students dressing up in red and white, representing the colors of the infamous Cat in the Hat.  Preschoolers steadily rolled in, and these young children could not contain their excitement as they saw the white and red ribbons dangling from the ceiling. Service learners escorted the preschoolers to take individual pictures, while they grabbed plenty of attention from over 40 service learners, who were there to assist in the event.
These youngsters started by coloring their own special Dr. Seuss pictures, each of which ended as a rough blend of various crayons. From there, they traveled to the reading area to settle in as seniors Gabby Runge & Schuyler Hicks read The Cat in the Hat. All the preschoolers were entranced with the rhyming and alliteration of Dr. Seuss' most famous work. Next up, each preschooler made his or her own special craft based from Dr. Seuss' One Fish Two Fish, Red Fish Blue Fish. Each preschooler placed tiny hands on paper fishbowls, as a service learner traced each finger. Then, the preschoolers, still jumping with excitement, went to their final reading station, where juniors Kenzie Fuller & Sarah Furman read One Fish Two Fish Red Fish Blue Fish.
After all this excitement, the youngsters stopped at their final, yet favorite station, Snack Time. With a juicebox in hand and cake in their mouths, these young preschoolers ended their Dr. Seuss Day with full tummies and surely a nap shortly thereafter.
About the Contributors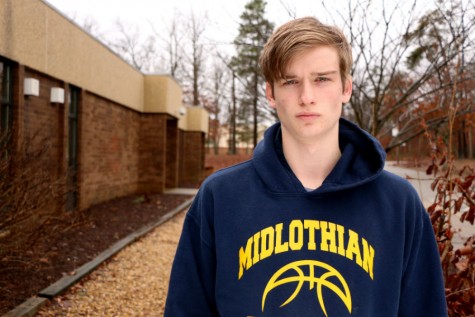 Lucas Via, Sports Editor
Lucas Via, Sports, Class of 2017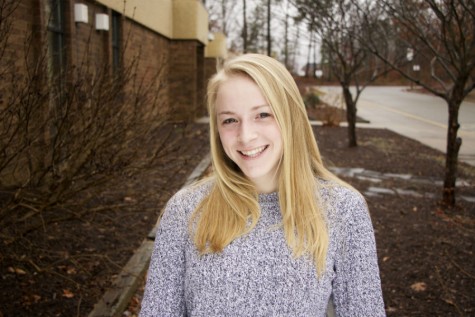 Emily Peachee, Midlo Scoop Staff
Emily Peachee, Class of 2017