Devoted Ms. Douglas Departs
Ms. Geri Douglas Retires After 30 Years in Education
As the 2016-17 school year comes to a close, Midlo says goodbye to their seniors but also to some of their faculty as well. This year, Midlothian High School will say farewell to Ms. Geri Douglas of the Health and Physical Education Department. Ms. Douglas, a Midlothian High School alum, went to the College of William and Mary for her Bachelor of Science degree and received her Master of Education from the University of Virginia. Her enthusiasm and constant cheering have kept her students going through the years. In addition to Health & PE, she has taught numerous years of Behind the Wheel, teaching young students the importance of driving safety. After 30 years of teaching, her spirit and energy will definitely be missed by all.
How many years did you teach/coach, and where else did you teach?
I taught 22 years at Midlo, and if I wasn't teaching, I did athletic years. My first job was at L.C. Bird High, then Midlo, and when James River opened up, I surplussed there;  then I went to Manchester High School and taught for 8 years.
How many years have you coached field hockey, and did you coach anything else?
I started coaching at Manchester in 2000, so about 17 years of coaching field hockey. I also coached softball at both Midlo and Manchester.
What is your favorite thing about coaching?
Getting to know your students in a different way than just in the classroom
What is your favorite teaching/coaching memory?
I don't have a particular favorite teaching moment, but my students and players amaze me on how thoughtful and kind they are and the magnificent things they are capable of achieving.
My favorite coaching memory was when we got to play down at the U.S. Olympic Training Center at the regional field hockey tournament, because I felt like we had made the "big time".  Just thinking about who had been there before us prior to us getting there, so not just local teams but teams all over the world came here. 
When and how did you decide that you wanted to teach?
I've always been a people person, so I've always loved being around people. I decided to teach when I was in graduate school because I had lots of amazing teachers when I was in school in this area, so I hoped that I could do something or have a job to justify all the hard work they put in and did. 
What does Midlothian High School really mean to you?
Sometimes Midlo has been my escape from personal life; it allowed me to have a safe harbor, and the staff members and students have been awesome to me.
Do you have any big and exciting things planned for your retirement years?
Nothing really exciting, I just want to be able to spend time at home and be able to have the luxury of being able to visit family members whenever I really want to instead of waiting for the time to be right.
Is there anything else you want people to know about you?
I want people to know that I have enjoyed my time teaching, especially at Midlo. This is my second home, my home away from home. I will always tell folks my students keep my young, and I love you guys, and you guys make me laugh and smile on a regular basis. You all are truly amazing. Your thoughts and feelings that you share just keep me energized.
About the Writer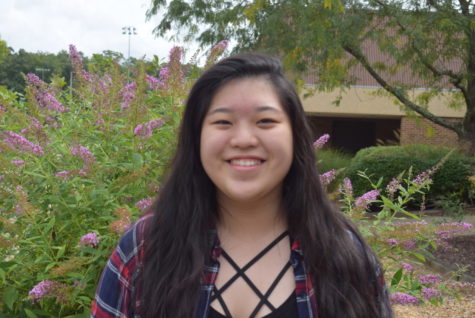 Anna Chen, Midlo Scoop Staff