Leaving a Legacy in the Library
Mrs. Cathie Birdsong Retires After 28 years at Midlo
Often seen helping students face the daunting nightmares of research papers, skillfully navigating the aisles of one of Midlothian High School's largest rooms, this faculty member helps fuel their curiosity by acting as a link between students' quest for learning and the books that provide them with this knowledge.
For 28 years, Mrs. Cathie Birdsong has served as the Midlo's head librarian. Through her gentle and welcoming nature as well as her determination to educate all students, she has helped countless students discover the joys of reading. Now in her 35th year in education,  Mrs. Birdsong will take a well-deserved retirement and venture into her next chapter in life.
Of her colleague, Assistant Librarian Ms. Emilia Mazzanti shares, "Cathie has a been a staple here at Midlo for many years.  Her smiling face and helpful nature have certainly made my first year here a great experience.  I know the students and faculty will miss having her as a librarian, colleague, and most importantly an irreplaceable member of our Midlo family." Her warm smile, kind gestures, and undeniable work ethic all will be sorely missed. Everyone at the Midlo Scoop would like to thank Mrs. Birdsong for her service and dedication.
What made you decide you wanted to be a high school librarian?
I had planned to teach social studies; my undergraduate degree is a Bachelor's in Education, with a concentration in social studies. After receiving my degree,  I decided I would prefer to do something that satisfied both my love of reading and my commitment to public education, so the prospect of being a school librarian seemed like the perfect career for me! I have also obtained my Master's degree in administration and supervision, but have never been tempted to pursue a job as an administrator. Quite frankly, I enjoy being a librarian too much. I started as an elementary librarian, then worked for three years as a middle school librarian, and the last 29 years I've worked as a high school librarian at Midlo. I can definitely say that I have found my niche in high school.
How does it feel to be a retiring member of the Class of 2017?
I'm honored to be a member of the Class of 2017.  Right now, I am looking forward to new adventures, possibly even a second career.  I quite frankly cannot believe the wonderful 35 years that have flown by since my first day on the job!
How would you describe your experience here at Midlothian High School?
It has been the best years of my life!  Very few people are lucky enough to love their jobs. For the first 10 years I joined the workforce, I liked to move around to different jobs and different schools. When I arrived at Midlo, I thought OK, I'll work here a few years and then move on. 28 years later–here I am-still feeling lucky to have landed a job in the field that I love and at one of the best high schools in the country.
What has been your favorite memory at Midlothian High School?
The people! I've worked with 5 different principals, 5 different assistant librarians, and 5 different library assistants, hundreds of teachers, and thousands and thousands of students! I simply cannot pick a favorite…I have been blessed with so many special memories throughout my time at Midlo.
What was your most interesting experience on the job?
Witnessing and experiencing the evolution of technology in our society, and more specifically, in education. There are many positive aspects, but also negative consequences that many choose to ignore.
What are your favorite activities to do, outside of school?
Reading, of course! Traveling, working with stained glass, going to the theatre/movies, lots of time at the beach, cooking and trying new recipes, walking my gorgeous Golden girl (dog) Brandy, and spending time with family and friends.
What is next? What are your future plans?
Spending lots of time in Florida closer to our son and grandson. Traveling with my husband, and if his retirement dreams come true, spending winters in Costa Rica. I hope to be getting involved in lots of volunteer work. My future plans definitely do not include a 5:30 A.M alarm every morning! I am anticipating the opportunity to sleep in as late as I would like and enjoy a nice leisurely cup of coffee in the morning.
What truly happened behind the scenes? What are some things people would be surprised to know that a high school librarian does?
Wow, good question! I think people would be surprised to know how many hats we wear. In addition to being a reading specialist, information specialist, A-V specialist, reference guru,  budget analyst, acquisitions manager, master scheduler, etc., we also sponsor clubs, host parties, organize special events, act as confidante and counselor to both teachers and students, serve on boards, chair committees, attend school board meetings, write letters/send emails to legislators, proctor SOL tests, serve as an IB extended essay adviser, serve on the principal's leadership team, and numerous other activities that require our time and dedication.
Is there anything that you are going to miss about a career in education?
 I will miss you and all the other remarkable students it has been my privilege to know and work with for the last 35 years. I'll miss my dedicated and hard working colleagues… people I actually consider my second family. I believe a quote by Winnie the Pooh exclaims how I feel the best: "How lucky I am to have something that makes saying good-bye so hard."
Any interesting facts or other things you would like people to know?
I would just like to share some life advice from my experiences. I believe we should live each day to the fullest. We should never take tomorrow for granted. Everyone should take every opportunity to tell those special people in their life how much they mean to them. "I love you"—three simple words that can mean the world to the person you say them to.
About the Contributors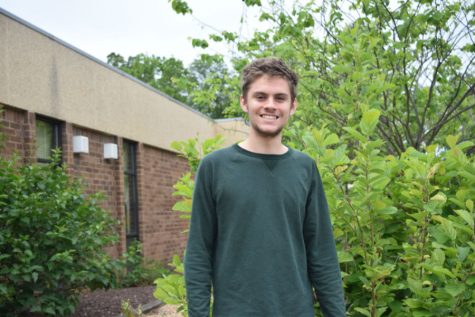 Michael DeMatteo, Marketing Editor
Michael DeMatteo, Class of 2017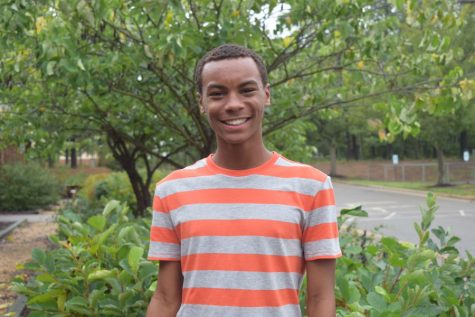 BJ Beckwith, Midlo Scoop Staff
BJ Beckwith, Class of 2018