An Eventful ICDC
On April 26 – 30, 2017, four of Midlothian High School's extremely talented DECA members: Bethany Crisp, Jay Gonzalez, Andy Hayes, and Jack Stid, along with their club sponsor, Mrs. Carolyn Manheim, traveled to Anaheim, California, to compete in the International Career Development Conference (ICDC). This conference is an extremely competitive event for 20,000 of the best, brightest, and most talented marketing students from across the country, as well as in Canada, Puerto Rico, and a few other countries. The four Midlothian High School students whom attended ICDC all excelled in the district and state level competitions to get the opportunity to attend the national competition.
While in California, the students competed in role play scenarios with a judge that specialized in the certain topic the student qualified to compete in:
Bethany Crisp – Hotel & Lodging Management
Jay Gonzalez – Quick Service Restaraunt Management
Andy Hayes – Full Service Restaraunt Management
Jack Stid – Personal Finance Literacy
Sadly, Midlo did not win any of these events, but the students still had an amazing time in Anaheim. They relaxed at Huntington Beach, walked and visited the shops and restaurants around Downtown Disney, adventured around Magic Kingdom at Disney, and ate at the Cheesecake Factory after walking around Anaheim. Bethany Crisp, a junior who will graduate early this year to attend BYU, says, "I had a great time in California and was so sad to leave!"
This year's ICDC was one that the four lucky students who could attend will not soon forget, and next year's is sure to be even better!
About the Writer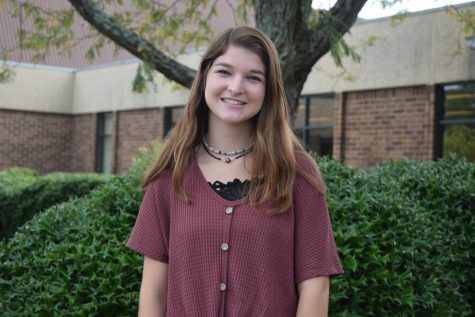 Ashley Manheim, Midlo Scoop Editor-in-Chief
Ashley Manheim, Editor-in-Chief, Class of 2020