Awarding Accountability
Fourth Quarter Core Values Breakfast
Students recognized for accountability show their ability to problem solve, stay on task, be honest, and take responsibility for their actions every day at Midlothian High School. Teachers nominated students who excelled in the area of accountability for the Core Values Breakfast, held in the theater on Friday, April 21, 2017.
At the breakfast, Mr. William Bailey, father of Midlo graduates Brad and Ben Bailey and current junior Brooke Bailey, spoke about the true meaning of accountability, and expanded on the importance of it. He explained to the group that accountability is used in a negative sense too often, and that it is not only about owning up to your mistakes, but also about being a person people can count on. Mr. Bailey provided the example of everyone having a sort of price tag, describing them as human beings. He elaborated by saying that this tag was located on the inside, meaning that you must get to know someone in order to see his or her true self. According to Mr. Bailey, one of the most important "tags" that someone can have is the tag of accountability. He commended all the students in the audience for wearing this honorable tag, and for being someone that their teachers can count on, for not making excuses, and for making Midlothian High School a better place.
After his thoughtful speech, the students, many of whom were joined by parents, enjoyed a complimentary breakfast from the PTSO and Chick-Fil-A. Congratulations to the Accountability Core Values Award recipients for their consistent sincerity and trustworthiness, both in and out of the classroom.
About the Writer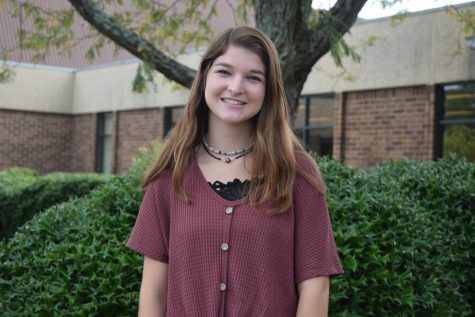 Ashley Manheim, Midlo Scoop Editor-in-Chief
Ashley Manheim, Editor-in-Chief, Class of 2020