Deutsch Klasse's Oster-Event
German Class Decorates Easter Eggs
Hang on for a minute...we're trying to find some more stories you might like.
On Thursday, April 6, 2017, the German 4 Honors class came bounding into the classroom, ready for the Easter activity about to take place. Each student was asked to bring their own eggs to decorate. Before the event started, Frau Böer displayed a video on how to decorate the eggs in a traditional German way.
After the video, students dispersed throughout the classroom to start their special egg project. Students started the egg decorating process with different steps. At one station, students blew out the egg. Other stations included: one with melted wax to create designs, one to dye and dry the eggs, and lastly, a station to decorate with stickers and then ribbons to hang the eggs around the classroom. "I thought it was super fun and enjoyable, and it was definitely a great start to an amazing spring break," said sophomore Jack Maloy. With all the fun decorating festivities, even Frau Böer joined the students to partake in the project. 
As the end of class quickly approached, students had created multiple Easter egg masterpieces. The students tied ribbons to their eggs and hung them from the ceiling around the classroom. Some of the students kept theirs or donated their special eggs to Frau Böer to serve as examples for classes in the years to come. With all the beautiful eggs adorning it, Frau Böer's completely decorated classroom was ready for the Easter and Spring Break season.
About the Contributor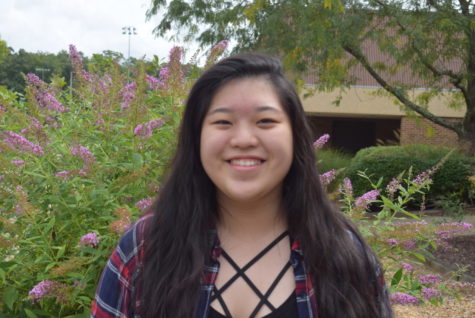 Anna Chen, Midlo Scoop Staff