Who's Going Where?
More College Admissions Roll In
In February and March, many colleges and universities released their final round of admission notices for the Class of 2017. On February 20, 2017, Virginia Tech released the first round of regular decision admissions decisions. Rachel Trebour, Dana Fowler, and Lilly Cox look forward to spending the next four years in Blacksburg.   Several colleges, such as James Madison University, released decisions in the middle of March. Lauren Burns, Robert Marker, and Sarah Furman are just a few of the future Dukes who are excited to head to Harrisonburg next year. Christopher Newport University also released admissions decisions on March 15.  Abby Marshall, Josh Pace, and Madelyn Jimerson all plan to be spend four years at CNU, while Gabe Lumpkin and Justin Pollard will attend George Mason University. Taylor Ampy, Gillian Durette, Lauryn Basl, and Brennan Richie will cheer on the Monarchs next year at Old Dominion University. Grace Davis heads to Hollins University, and Riley Mosher, Lana Figg, and Blair Rossi will attend Longwood. Jack Moran and Bella Urcia will both attend the University of Mary Washington next year.
Many Midlo seniors will go to college out of state next year. Blair Darrah has chosen St. Mary's College in Indiana, while Jason Goodwin and Andy Unmussig both look forward to spending their college careers at Coastal Carolina University. Tyler Gregory will attend Utah Valley University., while Jared Wilson will travel to the University of Kentucky to cheer on the Wildcats. Bethany Crisp, who is graduating a year early, will attend Brigham Young University, and Nora Mulroy looks forward to attending Colgate University while also playing field hockey for the university. The sky is the limit for the Class of 2017. Tune in to the Midlo Scoop for more updates!
About the Writer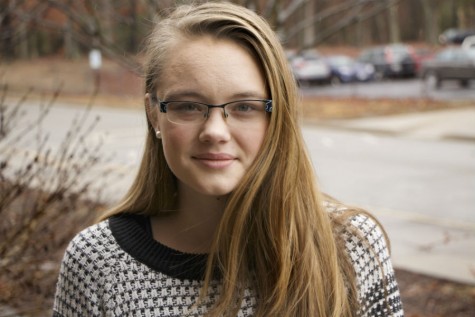 Emily Junkmann, Technology Editor
Emily Junkmann, Class of 2017