Marlins Catch Vincent
Elizabeth Vincent Commits to Play Basketball at Virginia Wesleyan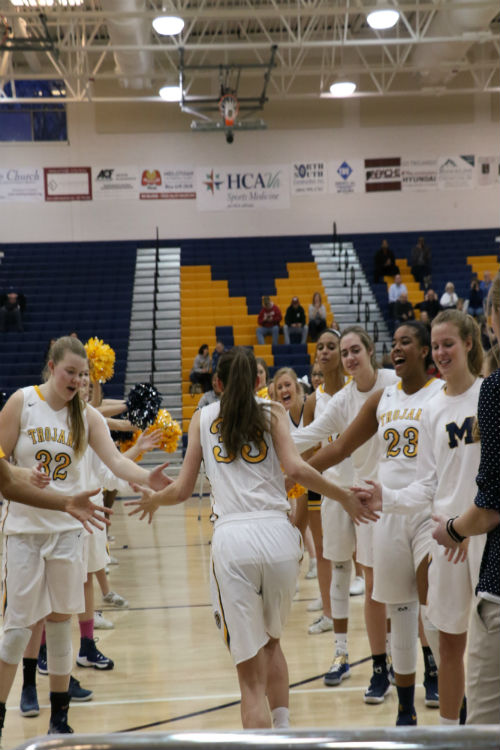 After committing to play basketball at Virginia Wesleyan College on March 27, 2017, Elizabeth Vincent has her eye on her future.  Vincent has played basketball her whole life, including 2 years on junior varsity and 2 years on varsity. Being a part of the Lady Trojans basketball program helped Vincent rise to the level of to a top notch player.  Under Head Coach Adam Layton and Assistant Coach Ashley Brown, Vincent played as an alternate for the state runner-up team against Monacan High School in the 2014-2015 season.
While at Virginia Wesleyan, Vincent will accept the position of either guard, power forward, or center.  Of the new experience, she said, "I'm very excited for my next four years because I will be a part of a whole new family, and I will be ready for good time management skills when it comes to schoolwork."  Vincent plans to play all four years and continue to her success in her academics as well.
Along with Vincent's excitement for her decision, her teammates celebrate as well.  Mckenna Steele, her teammate for four years, said, "She has improved so much since freshman year, and I am very proud for her next big step in life."  Over the past four years, Elizabeth Vincent has emerged as a very talented player, who can connect with her teammates and make big things happen on the court.
About the Writer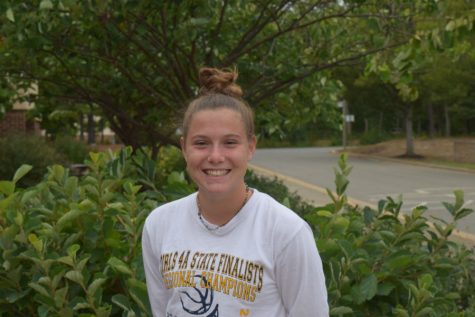 Patterson Levitch, Staff Writer
Patterson Levitch, Class of 2017