Traveling Soccer Star
Senior Abby Snead Leads in Final Season at Midlothian
As spring approaches, new sports seasons begin.  The girls soccer team gains many new athletes while keeping talented, experienced Trojans.  Abby Snead has played soccer for a total of 13 years, beginning at FC Richmond.  She has maintained her affililiation with her FC team, while lending her skill to her middle and high schools team as well.
In the summer of 2015, Abby Snead and her top notch FC Richmond team flew to Rio de Janeiro to play in a soccer tournament.  Snead says, "It was the absolute best experience of my life, and I will never forget it."  After that trip, she never looked back.  Snead constantly performs at the top level for both her travel team and the Trojans team.  Along with her own fame, she shows support and pride for the USA women's soccer team.  Since she was little, she always looked up to the talented athletes on the USA roster, admitting that "Alex Morgan was her favorite player because she is so talented on and off the field."
Snead has played for the Trojans varsity girls soccer team all 4 years, starting off with a bang as a freshman starter.  Over those four years she has been mixed around on the field, playing all positions, but she prefers being center back.  In the future, Snead plans to attend Virginia Tech.  Although she decided not to play Division I soccer, she said that she would be interested in joining the club soccer team.  As she continues with her final high school season, she will draw on her raw talent and her love for the game.
About the Writer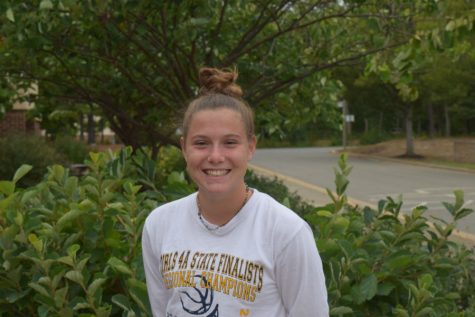 Patterson Levitch, Staff Writer
Patterson Levitch, Class of 2017