Farm Meets City
Urban Farmhouse Restaurant Review
Hang on for a minute...we're trying to find some more stories you might like.
Founded in 2010 with the goal of bringing the farm to cities and suburbs, Urban Farmhouse provides locals with the delicious and healthy, wholesome taste of the warm and rustic environment of the countryside. Urban offers a variety of options, from fair trade teas and freshly roasted coffee, to the freshest of produce and organic foods, delivered daily to cater to their seasonal menus.
The restaurant offers eat in or a take out option and features musical guests on select evenings and weekends. As an added bonus, artists from around Central Virginia display their artwork, which is available for purchase,  on the walls of the local eatery.
Urban Farmhouse on Midlothian is definitely my go-to restaurant if I'm in the mood for a healthy bite. I love the simplicity of the sandwiches; the one I ordered featured an assortment of different vegetables and meats, plus a side of coleslaw that tasted perfect altogether. The environment is peaceful and calming. Usually, I bring a couple friends with me to study or work on a project over a delicious sandwich and soup. Inside, Urban boasts large couches and tables, allowing for comfortable get-togethers, plus a cozy outdoor area that features little fairy lights to give the area extra pizzazz.
"I had the root beer and grilled cheese, and it had this very distinct taste that was different from most grilled cheeses that I've tried," described sophomore Delaney Novak. Urban Farmhouse has definitely proved itself as the place to go for a healthy and delicious bite to eat in the Village of Midlothian.
About the Writer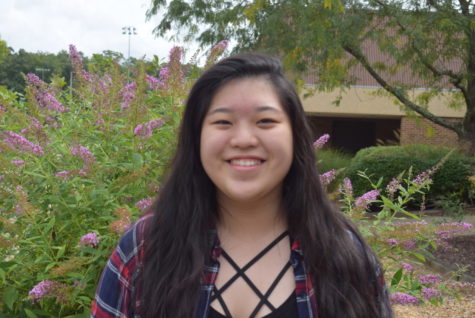 Anna Chen, Midlo Scoop Staff