Helping Prevent Cancer- One Strike at a Time
Bowl America Strike Out Cancer HCB2 2017
It is no secret. Cancer is serious, entailing a group of diseases that involve abnormal cell growth that take an estimated 8.2 million lives worldwide every year. In the United States, colon cancer is the third leading type of cancer in males and the fourth in females.
Hit Cancer Below the Belt (HCB2), started by Melinda (Mindy) Conklin, is an organization that strives to raise funds through events, activities, and donations to provide the general public with early screenings, awareness, and education about colorectal cancer and cancer prevention. Started by HCB2, the Strike Out Cancer bowling tournament helps bring the Richmond area together, while at the same time promoting cancer awareness. Its initial effect has inspired many schools to get involved and help make a difference in a fun and effective way. On Tuesday, March 7, 2017, Midlothian, Clover Hill, James River, and Manchester High Schools proved that they wanted to help make this difference. With the collaborative work between the aforementioned CCPS high schools and the hard work of highly motivated Midlothian High School SCA members and class officers, the charitable bowling rivalry between Midlo and the other high schools became possible. The enormous group effort involved students, faculty, and the Midlothian community at large. SCA Sponsor, Ms. Katie Goins, with the help of other faculty members, helped organize support and raise enthusiasm for the event.
Midlothian High School families also made a huge impact on the event, contributing $3,500, more than another high school. Nour Goulamine, a member  "Spare No Mercy" Bowling Team and a freshman at Midlothian High School, enjoyed the festive atmosphere of the event, commenting, " Bowling was a lot of fun. At the bowling alley, I couldn't help but be amazed by all the teams that came out to help fight cancer; it definitely was a lot of fun." The event was jam-packed; huge groups of excited students and faculty gathered at Bowl America, off Midlothian Turnpike. The scene proved powerful. Teams gathered in matching shirts and outfits, cheering each other loudly and enthusiastically. Midlothian High School Principal Shawn Abel, describes the festivities of Strike Out Cancer as "an incredible time, where students and faculty get to relax and have a ton of fun while helping give back and raise awareness."
The combined efforts of Midlothian, Clover Hill, James River, and Manchester High Schools helped to make a tremendous difference. The event raised over $10,000. NBC 12 Meteorologist Andrew Freiden made a memorable appearance during the 2nd game, and CCPS Superintendent Dr. James Lane also attended to join the worthy cause.  In the end, with an outstanding turnout of supporters and bowlers, Bowl America Strike Out Cancer HCB2 succeeded in raising both awareness and financial support for this important cause.
About the Contributors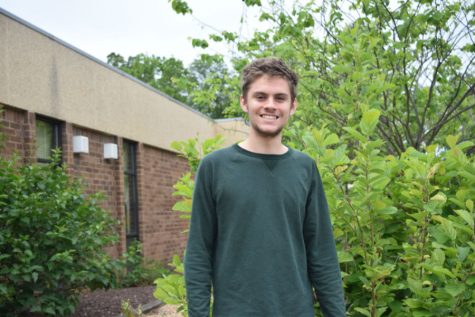 Michael DeMatteo, Marketing Editor
Michael DeMatteo, Class of 2017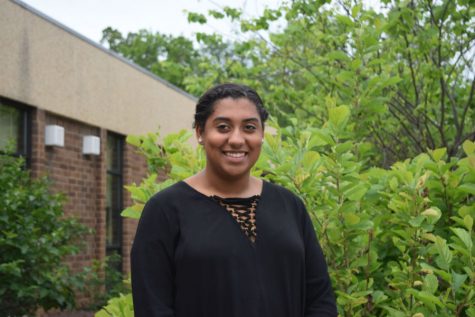 Alexa Battle, Photographer
Alexa Battle, Class of 2017