German Club Gives Back
C.A.R.I.T.A.S. Community Service Event
Hang on for a minute...we're trying to find some more stories you might like.
On Wednesday March, 1, 2017, German Club members traveled to the First Unitarian Universalist Church of Richmond to participate in the C.A.R.I.T.A.S. community service event. C.A.R.T.A.S. is a rotating service between churches around Richmond that supports the homeless. The churches give room and board to groups of 35 homeless people at a time for one week, and our Midlo's German Club has hosted one night for 15+ years. 
The special event started at 4:00 pm, when German Club members met at Frau Böer's house to cook a delicious, traditional Kielbasa Green Bean Stew, which consists of onions, green beans, potatoes, sausages, and a few other ingredients. After making the stew, the students made their way over to the church to serve and interact with the guests. Everyone shared friendly smiles and laughs, as the students served the guests warm German meals and taught valuable lessons on how to be good neighbors to one another. "I was surprised at how young and well put together the homeless guests were. Most of them have their own jobs and stories. I think it was a good experience, and it really spreads awareness for homelessness," Frau Böer commented. "I thought it was fun, I peeled onions, chopped them, and it was surprising to me to see the people because they just looked like normal people. It was definitely a great experience," Mason Schweitzer added. 
Students had the chance to interact with the homeless guests, who expressed their appreciation for the students' willingness to engage in C.A.R.I.T.A.S. and spread the word about their circumstances. The participation also will hopefully help people better understand homelessness. Students also donated toiletries, blankets, pillows, and other items to German Club for the guests. Freshman Preston Willet, who donated a few items, said, "I just wanted to help out because I knew I couldn't make it to the event." Overall, the event proved extremely successful, and the students were happy to make a difference in the lives of good people who had fallen on hard times.
About the Writer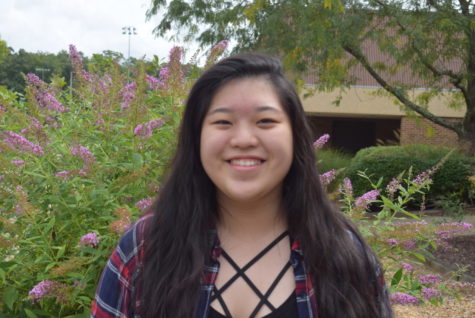 Anna Chen, Midlo Scoop Staff