The SHF Bingo Initiative Continues
SHF Visits The Laurels at University Park
On February 17, 2017, the Midlothian's French Honor Society (SHF) visited The Laurels at University Park Nursing Home, located in the West End to provide a fun, interactive, and rewarding experience for the residents, bringing numerous prizes, including various hand creams, chocolate, and other assorted desirable gifts, a group of talented French students who wielded smiles upon their faces, and the entertaining game of Bingo.
The Laurels at University Park French-themed bingo initiative provided an incredible venue for the SHF's volunteer movement. Upon arrival, many students felt nervous; however, after brief pep talks and smiles from welcoming faces at The Laurels at University Park Nursing Home, the students knew that this would be a unique and rewarding experience. Throughout the visit, the French students saw the warmth and appreciation the residents around them had towards them and felt the impact of their service.  The students and residents played Bingo: standard English-number Bingo with a twist of French vocabulary phrases. Overall, the experience proved another truly enriching event with The Laurels at University Park giving an enthusiastic "Bienvenue- welcome!" upon arrival and a more solemn, yet fulfilling, "Merci, à bientôt- Thank you, see you soon.". The SHF team plans to have a follow up visit to the nursing home during next school year.
"The incredible service we've already been able to provide is what language is all about," claims SHF member Elena McCloy. "When we are able to share something that we learn in the classroom with someone so eager to appreciate it– magic is at work" This magic will continue, as the SHF team plans to visit Brookdale Memorial Nursing Home on March 31st. If anyone would like to help, the SHF is collecting prizes to award to senior citizens during French-themed Bingo hour. Please bring all contributions to Mme. Mazzola in room 130. Merci Beaucoup!
About the Contributor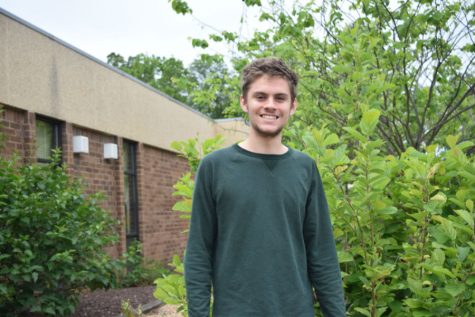 Michael DeMatteo, Marketing Editor
Michael DeMatteo, Class of 2017